Inter's Curva Nord Racially Abuse Bologna's Mbaye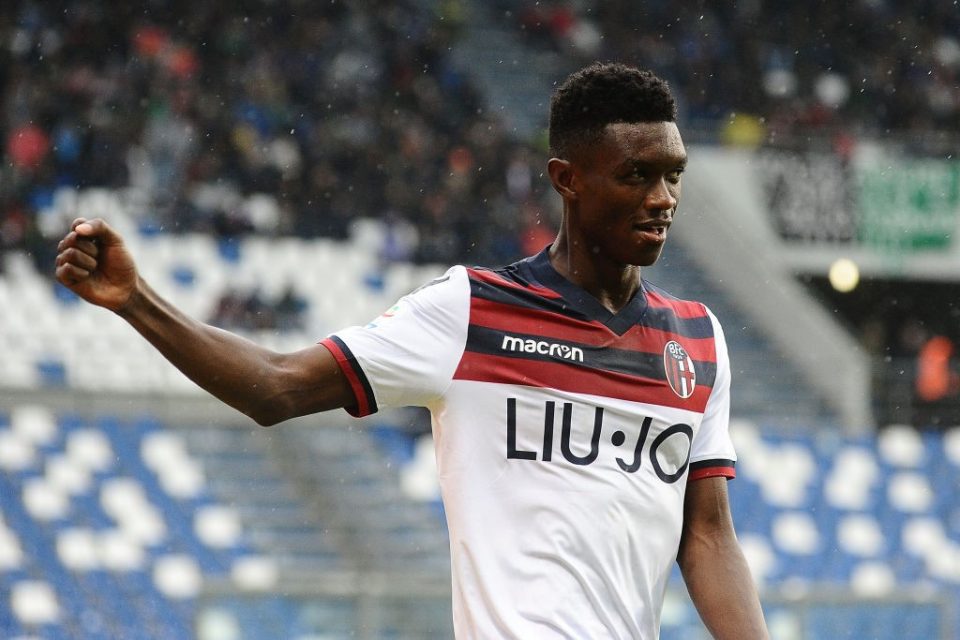 Further reports of yet more racial abuse originating from Inter's Curva Nord have surfaced with Gazzetta dello Sport the latest media outlet to touch upon the Curva's abuse of Bologna's Ibrahima Mbaye.
Mbaye was subjected to racist abuse during Inter's 1-0 loss to the Rossoblu last night in what was the Curva Nord's first game back in the stadium after a three game ban.
Due to the Curva Nord racially abusing Napoli's Kalidou Koulibaly on boxing day, Inter were hit with a three game stadium ban. The first two games of the ban saw San Siro completely closed while the third game saw the stadium re-opened but the Curva remain closed.
It now remains to be seen if further action will be taken against Inter – who have taken an active role in trying to eliminate discrimination in Italian football by launching their Brothers Universally United initiative in the weeks since the events of the Napoli game.