Palacios: "Inter & Real Madrid Are Great Teams But I'm Focused On River"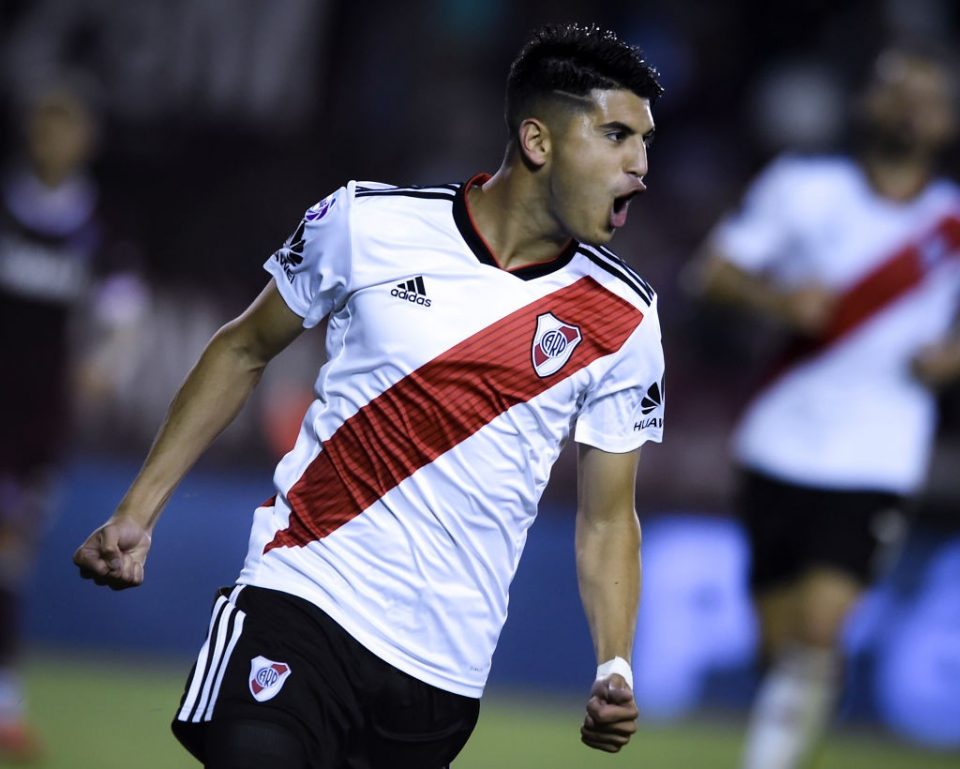 Exequiel Palacios has welcomed the interest of both Inter and Real Madrid but has insisted he is focused on the task at hand at River Plate.
"I try not to place too much importance on these rumours, even if both Inter and Real Madrid are great teams. To be linked to such important clubs makes me proud but I can guarantee you that at the present moment my focus is 100% set on doing well here at the River," he assured in an interview with Fox Sports.
"I am calm, very happy in  fact, for what I have achieved with this club that I am a fan of, I am proud to be here. I enjoy every training session, every game that I have to play, and I do it with responsibility, it is fantastic."
He also spoke on players he takes inspiration from.
"What players do I look to for inspiratino? I look at Toni Kroos, Luka Modric and Paul Pogba very carefully."