Inter Captain Samir Handanovic: "Happy For The Win & The Support From The Fans"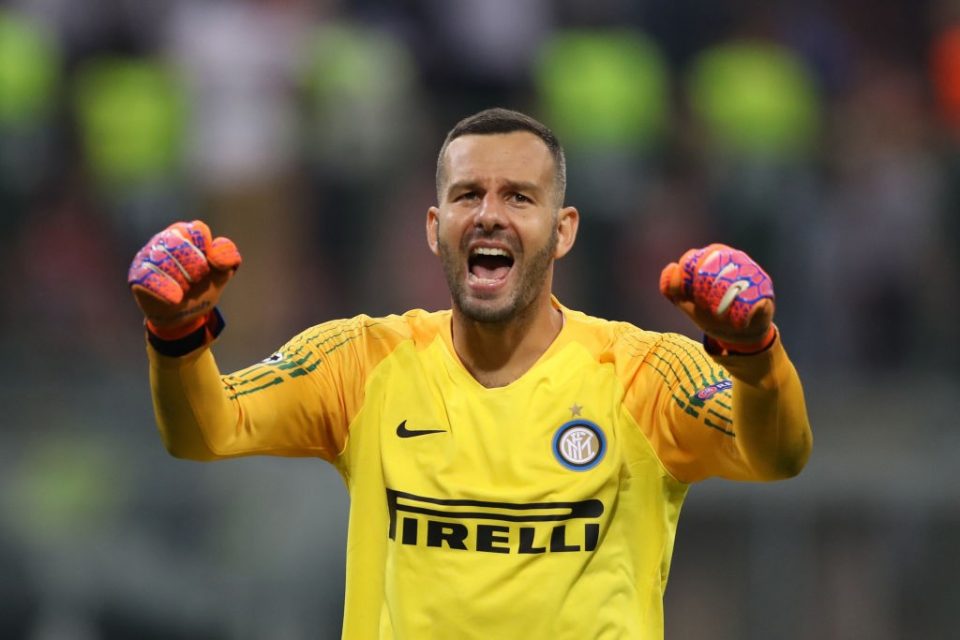 Inter goalkeeper and newly appointed captain Samir Handanovic, commented on the away victory against Rapid Vienna in the Europa League in an interview with Sky Sport Italia.
The fans chanted "there is only one captain" to you, how was that?
"It makes me happy, but we shouldn't talk about this tonight. We should talk about Inter and the victory."
Any comments on the team's performance?
"It happens from time to time that you face teams that have nothing to lose. It was a difficult game, but in the end I think we handled it pretty well. We won, and that was the important thing. The pitch was very heavy, it was sand underneath."
After a tough period, another victory arrived today after the one against Parma?
"A team, during the course of a championship, faces different challenges, it is normal and also happens to great teams. Last year during January, the same thing happened, right now every win makes you grow. After this game we need to recuperate well and start preparing for the game against Sampdoria, a Sampdoria that wants to get back after the defeat against Frosinone."
Did the events of yesterday shake the team?
"It was an unexpected thing, but everything that happens gives and takes away strength. We just have to concentrate on the games and we need to put our passion on the field."