Noted Agent Pastorello: "Inter's D'Ambrosio & Candreva Are Impeccable Professionals"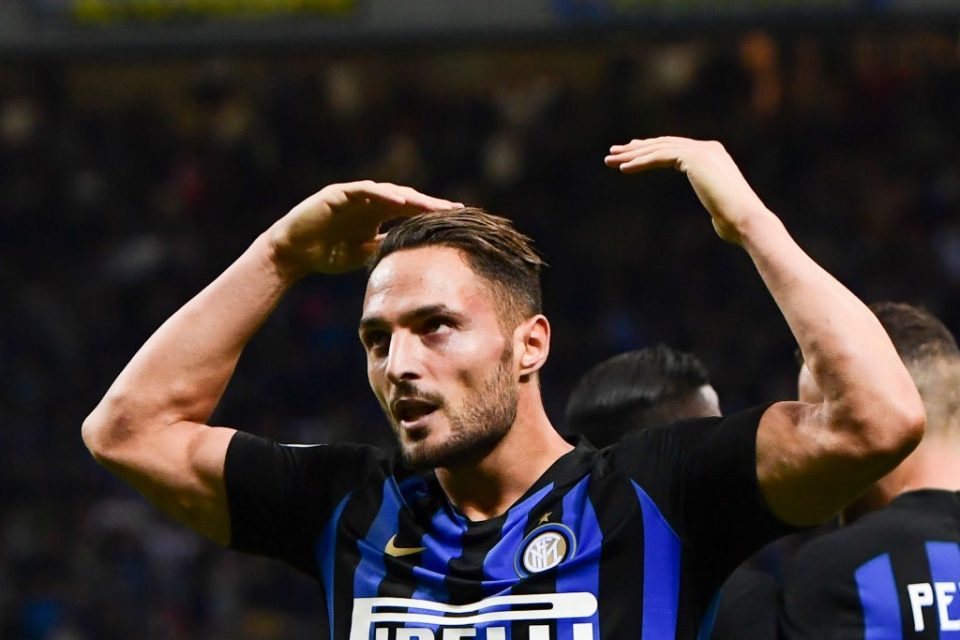 Football agent Federico Pastorello has praised the way in which Inter duo Danilo D'Ambrosio and his client Antonio Candreva go about their business in an interview with RMC Sport.
"They are two quiet guys and impeccable professionals, the results of their careers prove this. They have reached the top and have always remained there," he said.
"Inter have signed so many full backs but D'Ambrosio has always been kept. His professional and work ethic are admirable.
"He deserves a renewal. He wants this and is doing everything he can to convince Inter.
"Players of this level deserve something and I am convinced that Inter will listen to his requests.
"For his part, it is yet another demonstration of the love he has for this shirt. There has already been contact between Inter and his agent.
He then went on to speak more about Candreva.
"It has been a difficult year for Antonio [Candreva]," he continued.
"He has not played regularly but when he is called into action he always tries to give his best."
Pastorello then spoke on the recent change of captain at Inter which has seen Samir Handanovic succeed Mauro Icardi.
"Samir deserves the armband.
"He's been a professional at high levels for 15 years and has always been appreciated for his technical ability.
"Once Inter decided to remove the band from Icardi, they chose to give it to the most suitable person, to the most deserving one.
"I have a special relationship with him and I'm really happy for him.
"This is a further reward for his seriousness and his consistent performances."
He concluded the interview by speaking on how close Yannick Carrasco came to join Inter in January.
"You would need to ask his agent, I was only an intermediary," he started.
"Carrasco is an important player, who would improve the fortunes of any European club.
"The Chinese are a complicated characters. They reason less with the technical/tactical appeal and more with likes/dislikes.
"This is what caused the failure of the negotiation in the winter. At a point, he was an idea both for Inter and for Milan but unfortunately nothing was done about it, his agent will know how to advise him as best he can for the summer market."