Abisso Could've Been Swayed By The Arm Movement Of Inter's D'Ambrosio In His Decision To Award Late Penalty To Fiorentina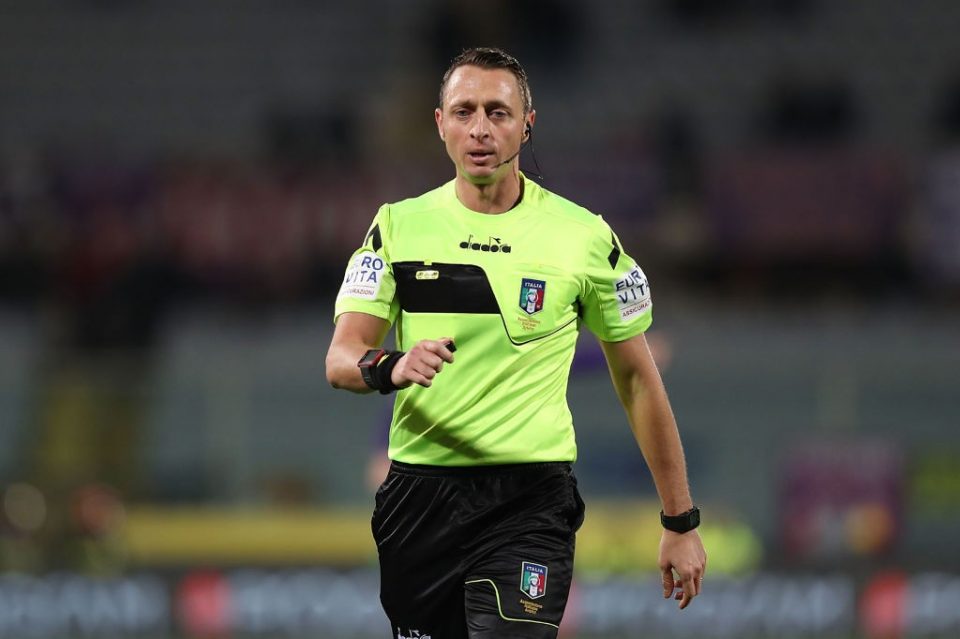 Last night's 3-3 draw between Inter and Fiorentina was certainly not short of controversy and VAR had to be called upon several times.
Gazzetta dello Sport have looked at the perhaps the biggest of those decisions – the decision to award Fiorentina a penalty deep into the seven minutes of added time at the end of the game.
Federico Chiesa attempted to swing the ball in and it appeared to come off the arm of Inter's Danilo D'Ambrosio which led referee Rosario Abisso to point straight for the spot.
He was quickly alerted by those dealing with VAR to take another look at it and spent some time examining the footage from various angles.
The Milan based newspaper suggest that Abisso was perhaps swayed by the movement of D'Ambrosio's arm even though the ball firstly hit his chest.
Having spent a considerable time reviewing the incident, Abisso decided to keep his original decision and Jordan Veretout duly slotted the penalty home for the home side.
Before this however, Abisso had to consult VAR just minutes into the game. Fiorentina took a 1-0 lead within the first minute but Inter were quick to react and would equalise through Matias Vecino. VAR had to be used to confirm that the Uruguayan midfielder was onside.
VAR also played a part in ruling out a Fiorentina goal. Cristiano Biraghi rocketed one into the back of Samir Handanovic's net from close range but VAR alerted Abisso that there had been a clear foul in the build-up on Danilo D'Ambrosio. Having reviewed the footage, Abisso overturned his decision.