Referee Abisso's Performance In Fiorentina vs Inter Will Lead To His Suspension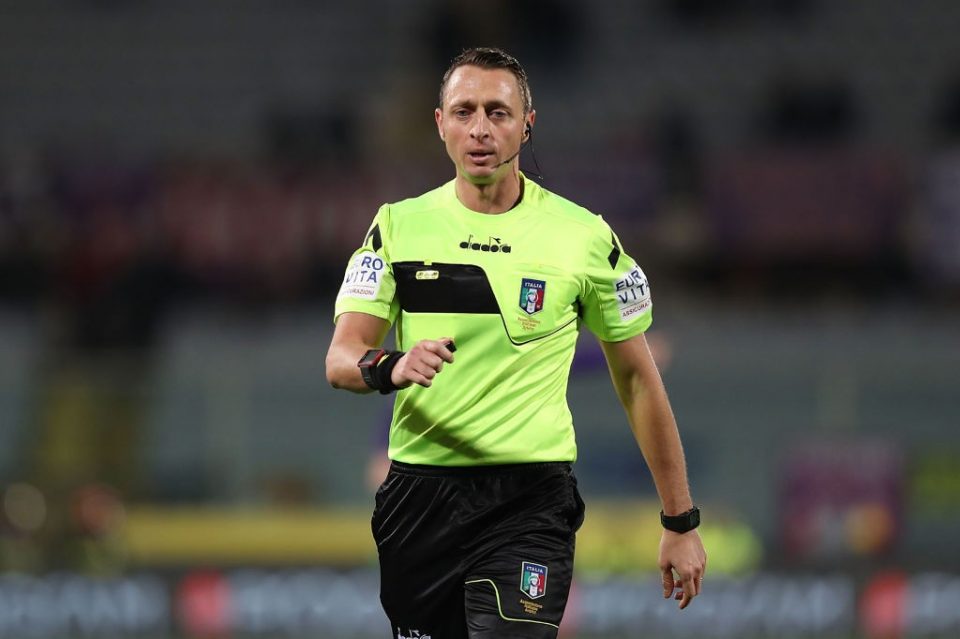 Rosario Abisso realised he made a big mistake, following the final whistles in Florence and that he would pay the price, reveals Gazzetta dello Sport.
The Milano based newspaper believes that Abisso will have to sit out two to three weeks. This has already happened once this season when Michael Fabbri who did not suggest to Rocchi that he use VAR to review the possible penalty on Zaniolo from and D'Ambrosio foul.
Nerazzurri fans would also be happy to hear that Abisso could potentially sit out the rest of the season or certainly until he proves to Rizzoli that he has reflected on his mistakes and is able to move forward with calmness . The final decision will be made on Thursday at the weekly meeting in Coverciano. Although the referee will no doubt face the consequences, but Inter will not be able to get those 2 points back.
Abisso and the other officials gathered yesterday to analyse his performance, revealing that this was not his only mistake and that the game was mostly officiated by VAR Starting with Fiorentina's own goal, it was shown that Chiesa was in fact offside to Vecino for the pass which resulted in the cross causing the own goal, but this was not entirely Abisso's fault because neither the linesman or VAR noticed it either. Putting Inter immediately on an uphill slop despite equalising 5 minutes later.
Secondly, there was the penalty for Fernandes' handball, which was considered a very serious oversight considering Abisso was well positioned and it seemed a clear penalty to everyone apart from him.
Adding to this Abisso even missed what was a clear foul on Danilo D'Ambrosio by Muriel just before Biraghi's goal. Had VAR not seen it either, Fiorentina might of unjustly won the game.
Finally, the worst mistake of them all. Arguably the worst mistake since the introduction of VAR. In the 96th minute, fueled by insecurity and possibly revenge, D'Ambrosio commited a handball in Inter's penalty box deflecting Chiesa's cross. However, once again VAR suggested that Abisso reveiw the incident which revealed that it clearly struck the fullbacks chest, not hand or even arm, but this time, Abisso for the reasons given prior took matters into his own hands and stuck with his decision to award Fiorentina a penalty in closing stages of the match.