Player Ratings – Cagliari 2-1 Inter: Third Place Now In Danger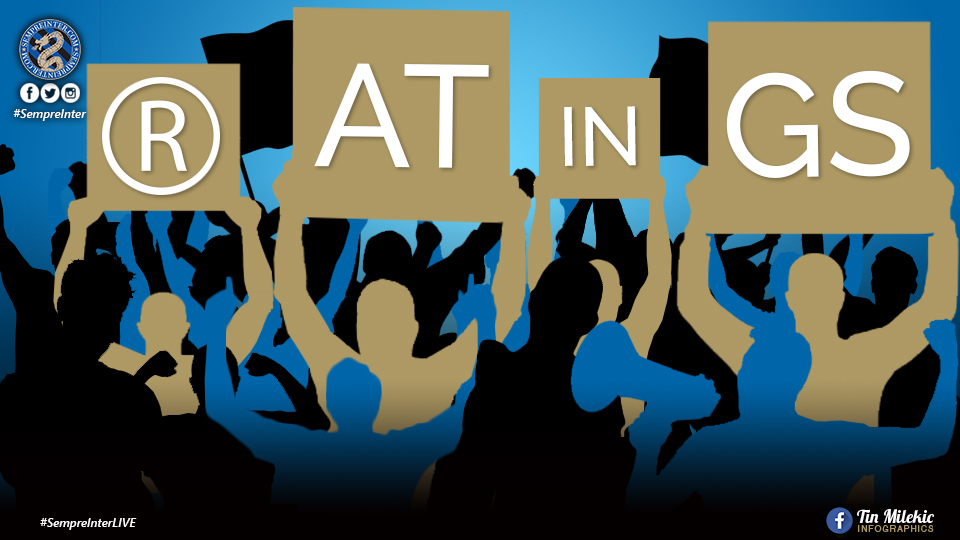 A lacklustre, lazy performance by Inter, coupled with some poor refereeing again means that 3rd place could be gone by tomorrow evening. Inter struggled against a high pressing quick team that wanted to win more than us. Lets see how our players were rated;
Samir Handanovic – 4.5: Not much he can do on the first goal, but the second goal looked like it could be saved. Poor overall in playing out and cant command his box.
Danilo D'Ambrosio – 5: The first half was the worst he's played even in his long history of poor performances. Couldn't get a grip of the opponent or the ball or a run.
Stefan de Vrij – 5: Stefan is not enjoying his football at the moment. Beaten in the air all night and also losing his marker too many times for Spalletti's liking.
Milan Skriniar – 5: Skriniar struggled all night against Pavolletti. In the 2nd half he decided that he doesn't like that so he improved slightly but it wasn't enough.
Kwadwo Asamoah – 5: Plays too safe and then shows off in the wrong moment. The only time he attacked and crossed decently was when we were chasing in the end.
Matias Vecino – 4.5: We would have been better off playing with no midfield in the first half. Had no idea where to go, what to do. Missed a glorious chance later.
Marcelo Brozovic – 5: Just like Matias, had no clue in the first half. Regained some composure towards the end but the damage had been done. Poor set pieces too.
Matteo Politano – 5: Should have scored. But apart from that he was almost missing in action. Looked slow and late to every ball. Has to improve his accuracy quick.
Radja Nainggolan – 6: The only player who showed his class from start to finish. He managed to hold the ball, create, tackle and even find an assist to bring us level.
Ivan Perisic – 5.5: Can't doubt his ability, he managed to create a few chances whenever he got the ball to his feet. Seemed out of gas towards the end. Old Ivan.
Lautaro Martinez – 6.5: Positive performance on a difficult pitch and against a difficult opponent tonight. Could have had a brace if not for the goalkeeper or the post.
Borja Valero – 6: Yes the bar was set quite low by Brozovic and Vecino, but when he came on he used his abilities well. Too bad that he didn't score. Deserved it.
Antonio Candreva – N/A: That shot from a free kick when all football sense would ask him to cross it to Rannochia etc. sums up Candreva. Should not be playing for Inter.
Andrea Rannochia – N/A: Desperate move by Spalletti and it could have paid off at the end. Not his fault that he needs to be thrown on towards the end of games.
Luciano Spalletti – 4: Spalletti has been coach of Inter long enough to teach his players to read opponents before HT. Why do we always play out of the back?
Luca Banti – 3: Where do we start? Cigarini should have been sent off. The free kick on Skriniar was non-existent. Only in Serie A do you see poor refereeing this often.
Inter – 4.5: 5 goals conceded in the last 180 mins. Inability to read what the opponents are doing until its too late. In danger of throwing away the 4th spot
Agree? Disagree? Who do you think was Inter's best player of the night?Let us know in the comments below or hit us up on Twitter and Facebook.