Eintracht Frankfurt Coach Hütter: "Inter Are More Than Just Mauro Icardi"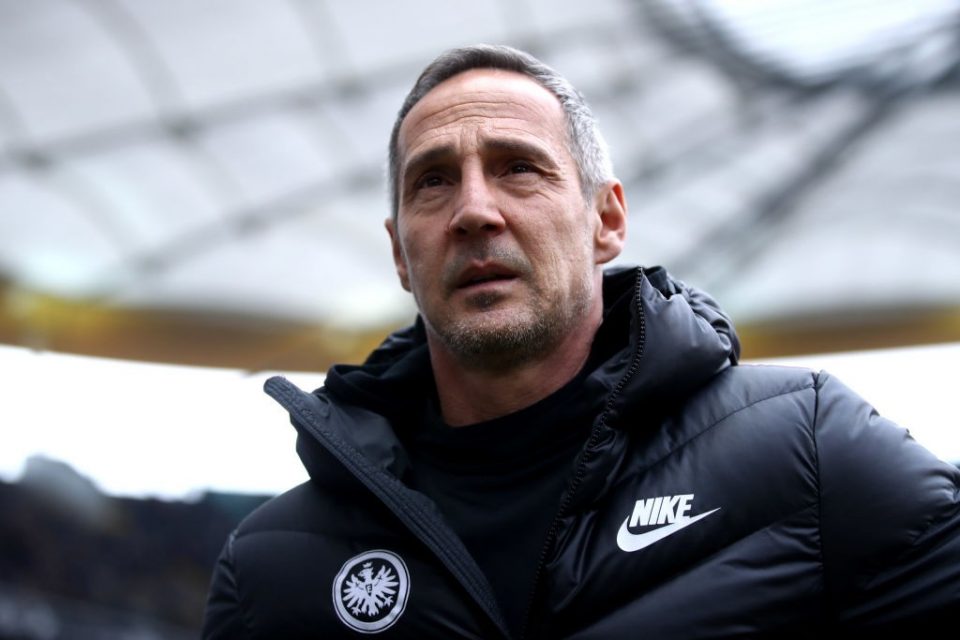 Eintracht Frankfurt coach Adi Hütter was interviewed by Gazzetta dello Sport ahead of his teams match against Inter in the Europa League.
"We are a team that wants to play aggressively, score goals, and be unpredictable for every opponent we face" the tactician began highlighting the great form his team are currently in.
Mauro Icardi will not play on Thursday night in Frankfurt, do you think you have a better chance of doing well now that you know that he will not be there?
"Icardi is obviously a player who could do well against any team, he scored 29 goals last year in the league and is a world class striker, but saying that Inter is reliant on Icardi would be completely wrong. Spalletti can count on high quality in all parts of the field, and it is no coincidence that Inter have shown their competitiveness in a group with Barcelona and Tottenham, and only failing in the final game."
The defense is one of Inter's best weapons, what do you think?
"As I said, Inter has a lot of quality everywhere. Skriniar is one of the most sought after central defenders in the world and De Vrij and Miranda are also very strong players. Handanovic's quality is unquestioned, but I think Eintracht has enough offensive strength to take this defense."
Jovic, Haller, and Rebic are the three stars of your attack, do you have three phrases to describe them?
"Talented, very dangerous, and great attachment to the team."
Your fans will give you a boost as the stadium will be sold out that night.
"Frankfurt fans are a key factor in making international matches a festival. Fans have great enthusiasm that I have rarely seen elsewhere.
Are there any differences between the Europa League and the Bundesliga?
"We are still unbeaten in 2019 and that counts. Our start to the season in Germany was average, but since October we have been playing at a very high level. We have only lost three games since then and we are in the middle of a battle for a European spot."