Player Ratings Inter 2 – 0 SPAL: The 111th Birthday Party Goes According To Plan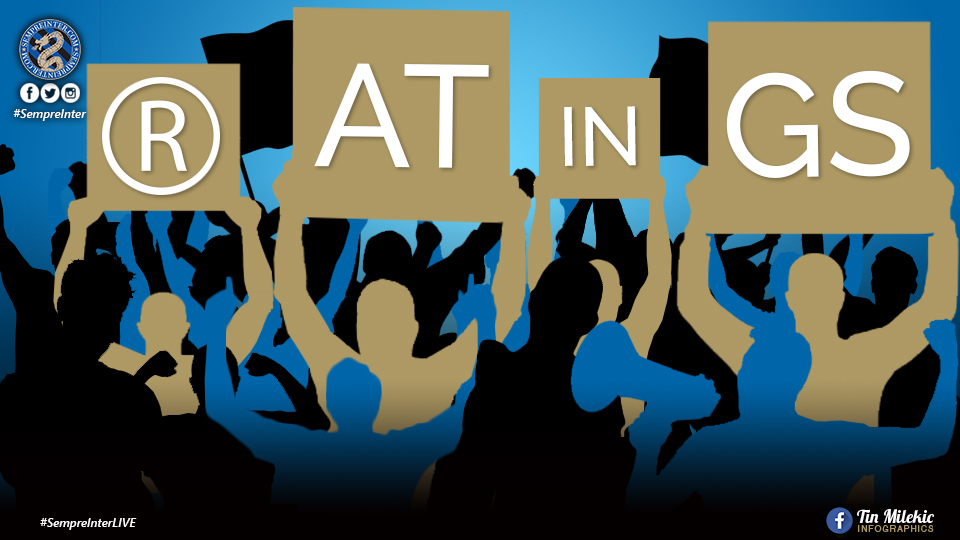 Inter needed a lot of huff and puff to blow away lowly SPAL at the Stadio Giuseppe Meazza in Milano's San Siro district in the Serie A clash. The points are most welcome and so is the confidence it brings.
Samir Handanovic – 6: Easy catches and stops throughout the afternoon for Samir. Played some great passes to the wings that we didn't take advantage off. Composed.
Cedric Soares – 6.5: Easily Inter's best crosser of the ball. Too bad he turns up only once in a while. Played some terrific balls in and should be taking all set pieces now.
Stefan de Vrij – 6.5: Continued his fine run of form. Only saw him get beaten once in the first half. The rest of the time he was unbeatable aerially or otherwise.
Joao Miranda – 6: Had a tough encounter with Petagna especially now that we know he might have broken his nose and carried on. Battled throughout and won.
Henrique Dalbert – 5.5: Too timid and scared to attack with the ball, gives the ball away in dangerous positions but looked much better in the second half with the ball.
Roberto Gagliardini – 6.5: Unbelievable overhit pass in the first half and you felt it wasn't his day. Played his heart out in the second half and scored an important goal.
Marcelo Brozovic – 5: Hopefully his injury isn't too bad, it didn't look anything like it. Was missing throughout the 41 minutes he played anyways. Needs recharging.
Matteo Politano – 6.5: Not sure why he always prioritizes keeping the ball over attacking a defender with it. Wastes energy but turned it around with that snapshot.
Joao Mario – 5.5: A few sparks here and there but not much quality provided. Improved with the team in the second half. Looked settled in the deeper role.
Kwadwo Asamoah – 6.5: Starts on the left wing in place of Perisic. Then moves to the defensive midfield position. Then plays as the third entral defender almost. Great squad player.
Lautaro Martinez – 7: Growing with each and every match he plays. This was a special selfless and committed performance. Deserved a goal and didn't get a booking.
Antonio Candreva – 5.5: Didn't look good when Inter were chasing the game. No chances created. Covered a lot of ground in the process. Shouldn't be starting for Inter.
Andrea Ranocchia – 6.5: One of the huge positives of the game today. Played his heart out. Stopped a lot of counters and attacks. Dominated his space in his 45 minutes.
Borja Valero – 6.5: Brought to keep more control of the ball and didn't give it away once. Made us tick and moved the ball away from our opponents. Experience.
Luciano Spalletti – 5: Still waiting to see us do well on counters and set pieces. The goal came through a slice of luck but it was deserved. Step forward by the team.
Gianpaolo Calvarese – 5: Missed a couple of yellow cards on SPAL's players, especially Petagna. Used VAR correctly throughout but annoyed the hell out of the Meazza.
Inter – 6: Not the greatest game played, however the 3 points were important and will help the team's confidence tremendously. Set pieces were woeful.
Agree? Disagree? Who do you think was Inter's best player of the night?
Let us know in the comments below or hit us up on Twitter and Facebook.