#NerazzurriClassics – When Icardi's 50th Goal Gifted Inter The Win vs Frosinone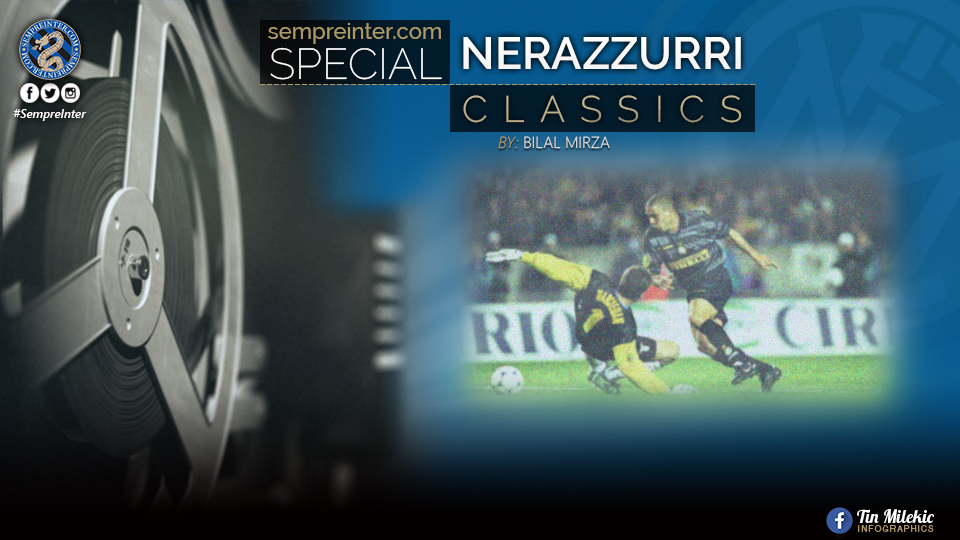 In Roberto Mancini's first full season back with the club during his second tenure as manager, Inter were locked in a uphill battle to finish in top three spots and return to Champions League during the 2016-17 season. After investing heavily in the squad despite fighting off financial fair play regulations, the expectations were high from Mancini's men to take the club back into the elite European competition.
On April 9th, 2016 they traveled to Stadio Benito Stripe to take on a Frosinone side who were playing their first ever season in Serie A.
In round thirty-one, Inter lost 1-2 at home against Torino in injury time after losing Miranda and Nagatomo to two red cards in regulation time. The loss meant the Nerazzurri dropped points and in league standings and found themselves in fifth place behind Fiorentina. Already long way off from the final champions league spot and third place AS Roma side, the game against Frosinone in round thirty-two was a close to a must-win match as it can be to remain in the race for the final champions league spot.
Frosinone were in a tough relegation battle first season in Italy's top flight. With five teams fighting off relegation, the margin of errors was minimum, and team could not afford to drop points. Sitting in nineteenth place with only twenty-seven points after thirty-one rounds, going up against a hungry Inter side was no easy task for the home side. To make matters even more difficult, they were without one of their leading goal scorers Federico Dionisi due to injury.
Mancini was without his first-choice center-back and left-back Joao Miranda and Yuto Nagatomo due to red card suspension from round thirty-one and replaced them with Juan Jesus and Alex Telles. Jeison Murillo and Danilo D'ambrossio lined up alongside them in defense with Samir Handanovic in goal. Going with a 4-4-1-1 formation, Inter had Marcelo Brozovic, Felipe Melo, Jonathan Biabiany and Ivan Perisic in midfield with Stevan Jovetic as trequartista behind lead striker Mauro Icardi. To counter the visitors, Roberto Stellone had Frosinone start in a 4-3-3 formation with Juventus youngster on loan Nicola Leali in goal, Arlind Ajeti, Aleandro Rosi, Leonardo Blanchard and Daniel Pavlovic in defense. Midfield trio of Mirko Gori, Robert Gucher and captain Alessandro Frara. Attacking trident of veteran Daniel Ciofani, Oliver Kragl and Luca Paganini.
Mancini instructed his men to apply pressure in attack right from the start. With Jovetic dictating the flow of the game beautifully, he connected both on the left and right wings with Biabiany and Perisic to create space and opportunities for Icardi in the center. Jovetic's size and quick movement between the lines was making it very difficult for Frosinone defense. Biabiany was able to leverage his lightning fast pace on the right wing to constantly get in behind his man but was unable to provide the finishing product close to goal.
With Inter retaining majority of the possession, Frosinone were forced to play only on the counter and often found scoring opportunities when Inter committed more men forward to take an early lead. Biabiany's pace and quick passing sequence on the left between Perisic and Jovetic stretched Frosinone defense wide allowing the Nerazzurri to create plenty of chances, however going into half-time neither side was able to capitalize, and score remained 0-0.
Inter continued attacking Frosinone relentlessly early in second half, attacking from the wings and through the middle with build-up play between Jovetic-Brozovic and link-up between Jovetic-Perisic on the left. Juventus loanee and Italian youngster Nicolo Leali was having a fantastic game, with quick movement between the post to read the game very well and made fantastic saves to keep the teams on level-terms.
In an attempt to stop Inter onslaught, Frosinone retained more possession as game went on to swing the momentum in their favor. As a result of few excellent set-pieces and counter-attacking football, Frosinone got back into the match, making life difficult for Handanovic in goal, beating him with a header but only to be denied by the post and barely missing the target on multiple occasions. Inter finally found a break through around seventy-four minute mark after a counter-attack led by Perisic and Jovetic led to a cross to far right post where Icardi headed the ball over Leali to finally give Inter a 0-1 lead.
After conceding the goal, they went down a man when Leonardo Blanchard received a second yellow card for a hard foul on Jovetic. With a man advantage, Inter were able to comfortably see off the match and regained the fourth spot in the league table, overtaking Fiorentina with six matches left in the season.