Inter Very Interested In Signing Lille's Nicolas Pepe But His Price Tag Is A Problem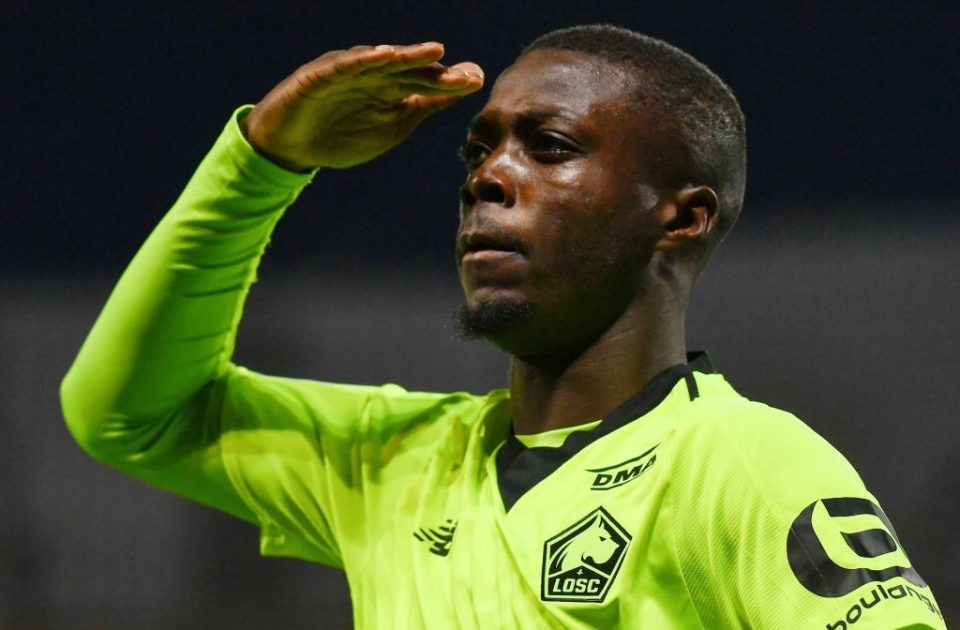 The three main Italian sports newspapers Gazzetta dello Sport, Corriere dello Sport and Tuttosport all agree that Lillke's Nicolas Pepe is a genuine target for Inter this summer.
However, the French Ligue 1 side is demanding €60 million, while the Nerazzurri remain unconvinced that this is price tag is justifiable. '
Milano based newspaper Gazzetta dello Sport highlight the player stating that: "Nicolas is 23 years old, having started at Angiers, he is now dragging Lille to a place in the Champions League next season with his goals. He has already scored 20 goals in 35 games, putting him second in the Ligue 1 goalscorers table and putting Lille in second place in Ligue 1. Lille recently delayed PSG from securing the title, thanks to Pepe's contribution."
The President of the French club, Gerard Lopez, confirmed that Nicolas will almost certainly leave at the end of the season, but not without the buying clubs digging deep into their pockets. The French side are reportedly aiming to secure €60-80 million from his sale and with strong interest from the Premier League, Bundesliga and La Liga, they'll be hoping for an auction.
Inter directors Marotta and Ausilio are interested as well but the asking price is deemed too high and even if Suning were to give permission to make an investment of this magnitude, priority would be given to Federico Chiesa.