Inter Linked Antonio Conte: "I Will Announce My Next Club In June"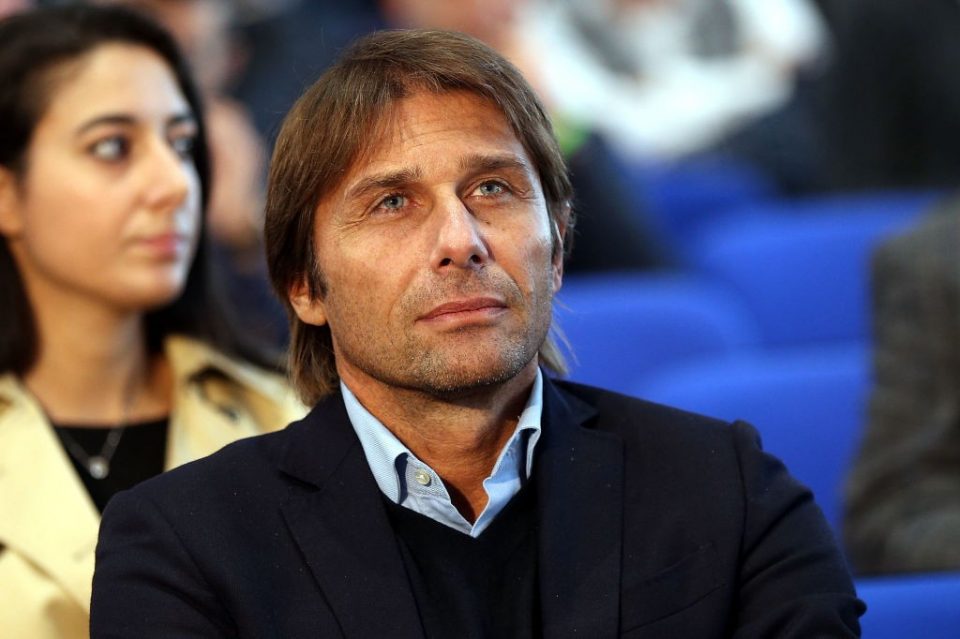 Former Chelsea and Juventus coach Antonio Conte has revealed when he will make a decision his future in an interview with Sky Sport Italia which will be aired tonight, that Turin based Tuttosport have gotten the transcript of in today's newspaper.
When asked where he will be working next year, Conte replied: "I still don't know where I will be going, but surely, it will with a team who's project convinces me."
Conte apparently played a card game with Alessandro Cattelan, where each card had a picture of a different clubs crest, representing his next potential job. Cattelan keept the cards hidden from the public eye but interestingly, Cattelan took away two cards claiming their benches were already occupied and they weren't in a good place, hinting that one of these could be Manchester United.
Another card was discarded by Conte, because the project wasn't enticing enough. Conte then removed another one without saying a word, leaving all but one card, which was sealed in an envelope. Conte explained: "I didn't choose the one that I would like, but the one I think I will get."
This would make you think that the card sealed was not Inter, considering he was in the presence of a well known Inter fan. While interesting, it is not conclusive.
The Italian coach continued by saying: "The announcement will arrive in June. I live in London with my daughter, Vittoria, who is studying English and I decided to let her stay the year to continue her studies. The problem is that I live in Cobham where my daughter's school is but Chelsea's sports centre is also very close, so I'm constantly reminded of my love for football. My experience in England has been important and satisfying."
Conte was also asked about Mourinho and his relationship with Juventus' fans: "He won the treble and three Championships with Chelsea so he has the ability to make those gestures [reference to Jose holding up three fingers], but he should respect the crowd, with that said, the public should also respect him because he has won so much, but that gesture is what makes Mourinho, Mourinho."