Felipe Melo: "Optimistic Inter Can Beat Juve, Marotta Is The Man To Make Inter Win Again"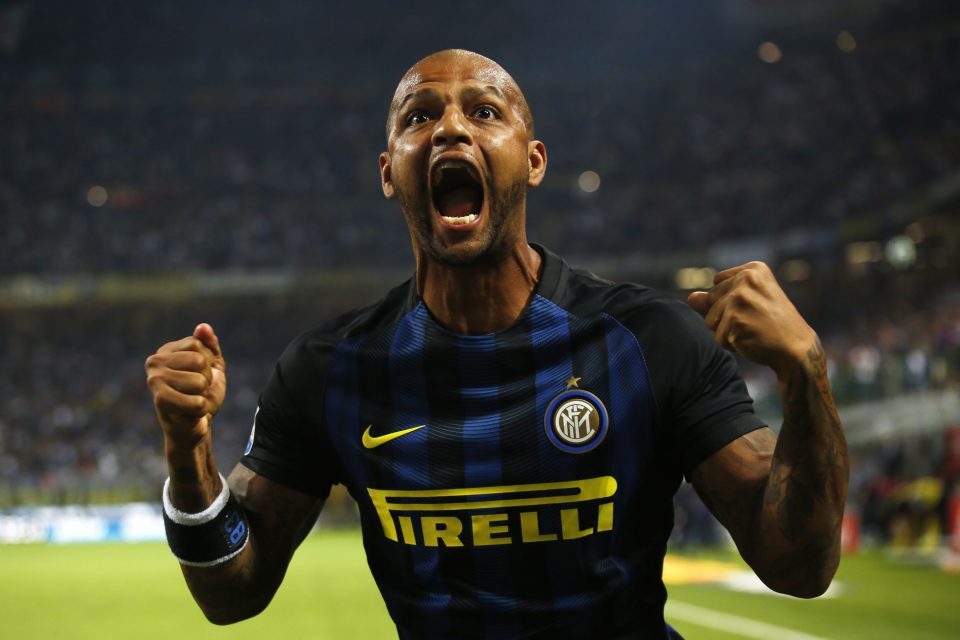 Former Inter midfielder Felipe Melo has spoken ahead of this weekend's match that will see the Nerazzurri take on another of his former employers in Juventus.
"I have always had great respect for Juventus and for what they have done for me, but I was an Inter fan long before I arrived in Italy and everybody knows it," he started an interview with FCInter1908.it.
"Saturday night's game will obviously be very important for Inter because it can give them a big push towards the Champions League, but it will be a little different from the others because Juventus does not have the same pressure as the Nerazzurri, having already won the league.
"The stadium will be full, the home fans will scream all game. Inter have the cards to win and must do so because all the other sides behind them could cut the gap in the event of a loss but I am optimistic that Inter can win."
The Brazilian then shared his views on the recent turmoil between the club and Mauro Icardi.
"I know that there is a lot of talk about him and his wife but  for me he has always been a very good boy and a great player.
"He has a big heart, besides being the one on the field who scores. I have listened to the words of Cassano and many other former players, but I did not listen to Wanda's words so I can say little about this.
"Would I swap him for Dybala? Dybala is another great player, but he is different from Icardi and I don't think he could do what Mauro does at Inter. Instead I would try to sign Romelu Lukaku, he is a very strong player."
Melo then spoke on Inter chief executive Giuseppe 'Beppe' Marotta, someone he worked with whilst at Juventus.
"Is he the person that can return Inter to winning ways? Yes. He changed Juventus together with Paratici. He is a serious, prepared and intelligent person. I hope that Inter can go back to the Champions League, so important players will arrive. Money alone is not enough, you need a man just like Marotta, someone who is able to make the right choices on the market. We must return to winning."
He concluded the interview by sharing his thoughts on the managerial situation at the club.
"For me Spalletti has always been a great coach. I don't know if he has the locker room on his side but I believe that him staying depends on Champions League qualification.
"Conte could replace him? He is a great coach who won titles at Juventus and Chelsea but I think the only man who is right for Inter is Jose Mourinho."