Udinese's Mandragora: "Difficult Game Against Inter"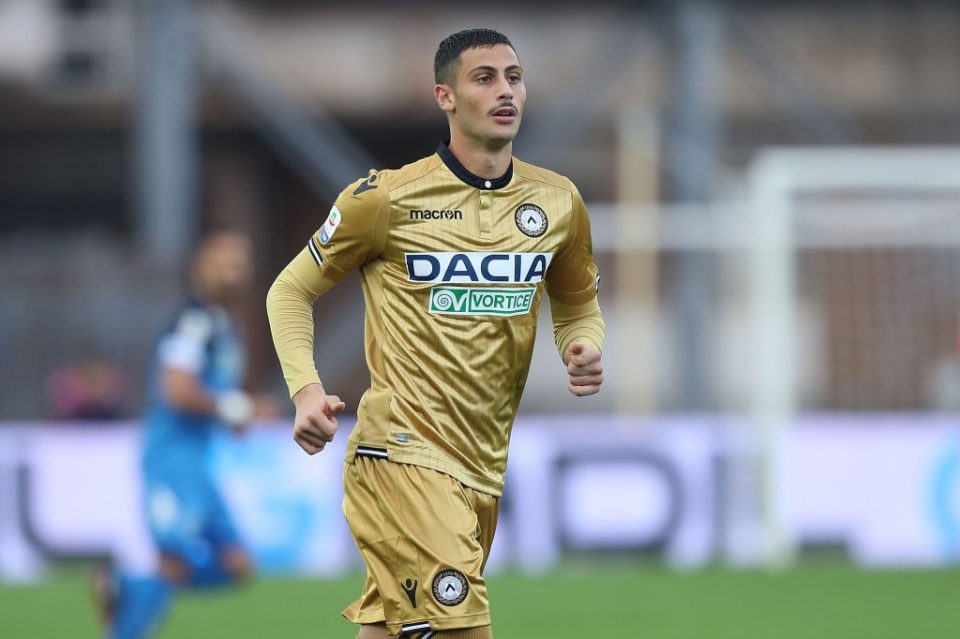 Udinese midfielder Rolando Mandragora has shared his happiness after he and his teammates managed to hold Inter to a goalless draw last night in Udine which further boosted their Serie A survival chances.
"It was a difficult game but we managed to stop Inter. We are happy and we continue to work intensely towards the season finale," he told the gathered media in the mixed zone post-match.
"It is a point that gives us confidence and a boost to the team morale in view of the last three games. Inter is a great team who plays good football with intensity but we were good too."
Udinese had calls for a penalty turned away and he had his say on it.
"From where I was on the field it seemed to me that it was, others saw differently and denied us from getting a penalty."
He concluded the interview by discussing how he feels the team should approach the final few games: "We must think match after match and in the end we will see what happens."