Inter Interested In Sevilla's Sarabia Who Has An €18M Release Clause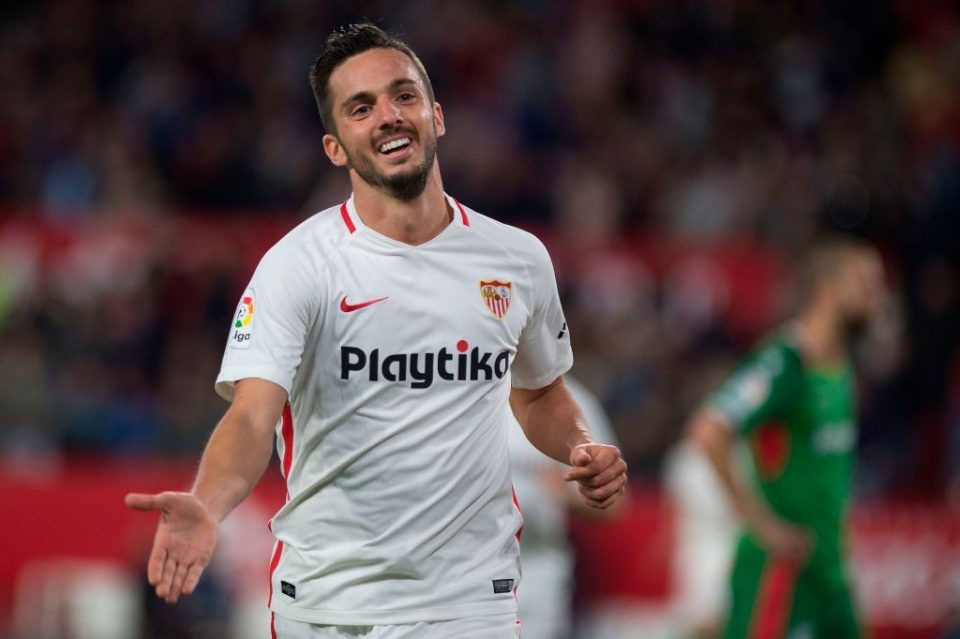 Milano based newspaper Gazzetta dello Sport reveal Inter's new target on the transfer market is none other than Paolo Sarabia.
The 26 year old Sevilla winger, who turns 27 on May 11th, is a regular feature and often plays very well but he does not feel that he is being paid enough for his contribution, according to the Gazzetta.
"His current contract expires at the end of June 2020, but more importantly includes a very tempting release clause. He has a lot of interest, as any 27 year old winger who has scored 22 goals in one season would. Even more impressive when you compare this with Ben Yedder's 29 goals, Andre Silva's 11 and Munir's 6. Speaking of his teammates, he's also provided 17 assists. Making his €18 million release clause look like a bargain."
He currently earns €1.5 million euros but wants to double this and according to Gazzetta, and Inter are willing to satisfy this demand with a 4 year contract. Contacts have already been made and the interest is mutual. But there is competition in Italy and from Spain from La Liga outfit Valencia.
Atletico Madrid were also reportedly interested but those rumours have died down. Sevilla do not want to lose him, but even after the return of Monchi, the relationship between the club and player is not good.
"Sarabia is left footed but can play on both wings. He'd be a much cheaper fix than Chiesa, Bergwijn or even Carrasco. Chiesa is almost impossible due to his price, unless both Perisic and Icardi are sold. The initial demand for Bergwijn was €40 million, which is considered fair for someone with his potential, but Inter would still like a small discount."
"Carrasco was linked to the club in January among the Perisic sale rumours, but there is always a risk buying from China and his salary is far higher. However, he has scored 5 goals in 7 games in 2019, trying to prove he is ready for a return to Europe."