Inter Striker Andrea Pinamonti: "I Want To Play As Much As Possible"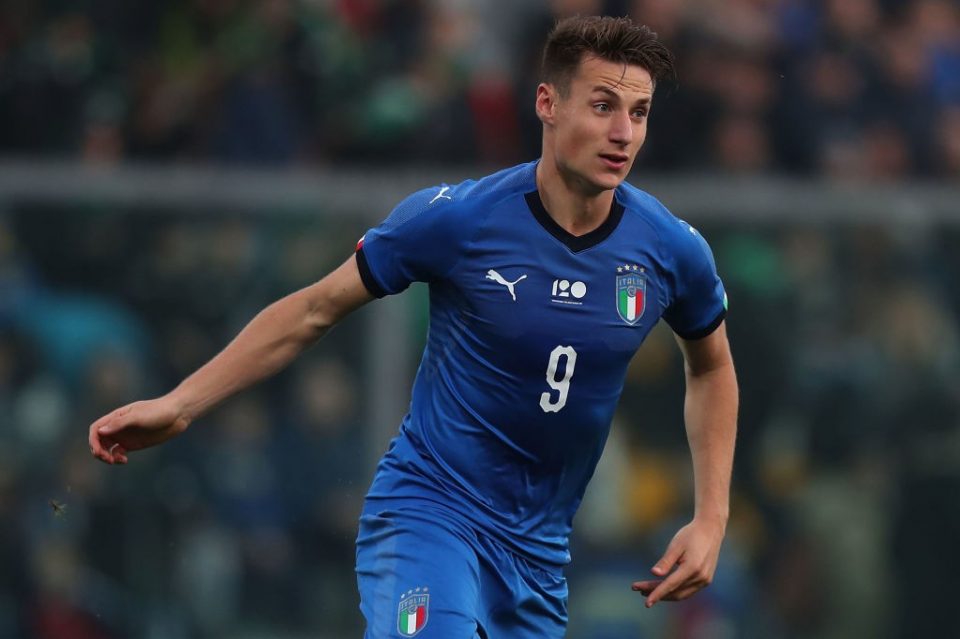 Andrea Pinamonti is back at Inter after a positive season with Frosinone despite them being relegated, and is now preparing for the upcoming U-20 World Cup.
The youngster spoke exclusively with Tuttosport on a wide variety of issues starting with the U-20 World Cup:"I feel great physically and there is a strong desire to do well in this competition."
What does it mean to play in the World Cup at the age of 20?
"Surely there is happiness in playing in such a competition, I would say there is no tension, we want to do the best we can do and we must be calm and try to succeed."
What kind of Italy should we expect to see from a tactical and mental point of view?
"Definitely a much more aggressive Italy than last year's European one in which we focused more on the technical aspect. This time we will put more emphasis on the physical aspect."
You were chosen as captain, what effect does it have on you?
"It's a source of so much satisfaction as it gives me extra reason to do well, but it does not put any pressure on me."
Your season in Serie A statistically says that you have 27 appearances with 5 goals and 3 assists for Frosinone, are you satisfied?
"Yes, I feel very satisfied with this season. At the beginning I didn't think I would play so much. Five goals is not a small number and with a bit more luck it could have been even bigger."
Is Mino Raiolo your agent?
"Everyone knows that Mino is one of the best in the world and that is why I chose him. Before choosing him, we met like a family and we became even more convinced that it is the right move."
After a good season in Serie A with Frosinone, what would you like to do next in your career?
"It is still too early to make these choices. I just want to think about the national team and to play as much as possible."