Agent Of Ajax' Star van de Beek: "Great Relationship With Ausilio But Not Spoken To Inter About Him"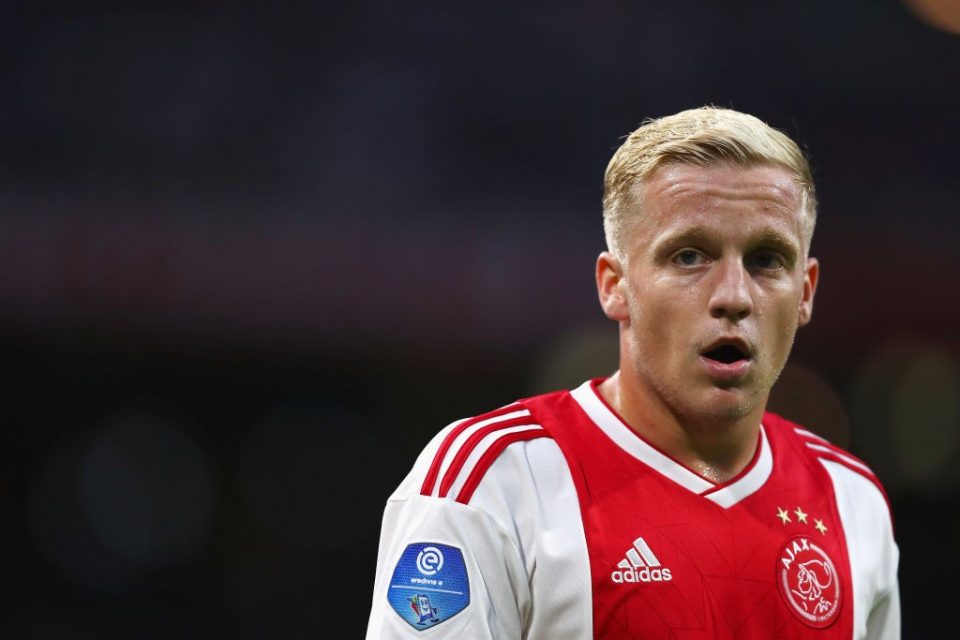 Ajax' young Dutch international midfielder Donny Van de Beek, is not close to signing for Inter, according to the player's agent Guido Albers, who in an interview with Calciomercato.com, stated that he had not spoken with the Nerazzurri about a his client.
Albers confirmed that his associates were presently in Italy but that no meeting with Inter Sporting Director Piero Ausilio was scheduled.
"My associates are in Italy right now, but there is no meeting scheduled with Inter. I have a great relationship with Piero Ausilio but I have not spoken with him about van de Beek."
"As I mentioned, my associates are in Italy right now but they are there working for some of our boys from our academy, nothing else. There is nothing with Inter."
Donny van de Beek came up through the ranks at Ajax and made his first team debut during the 2015/2016 season. The 22 year old has since then featured 130 times for Ajax across all competitions scoring 29 times in the process.