Cagliari Sporting Director Confirms 'Positive' Talks With Inter For Barella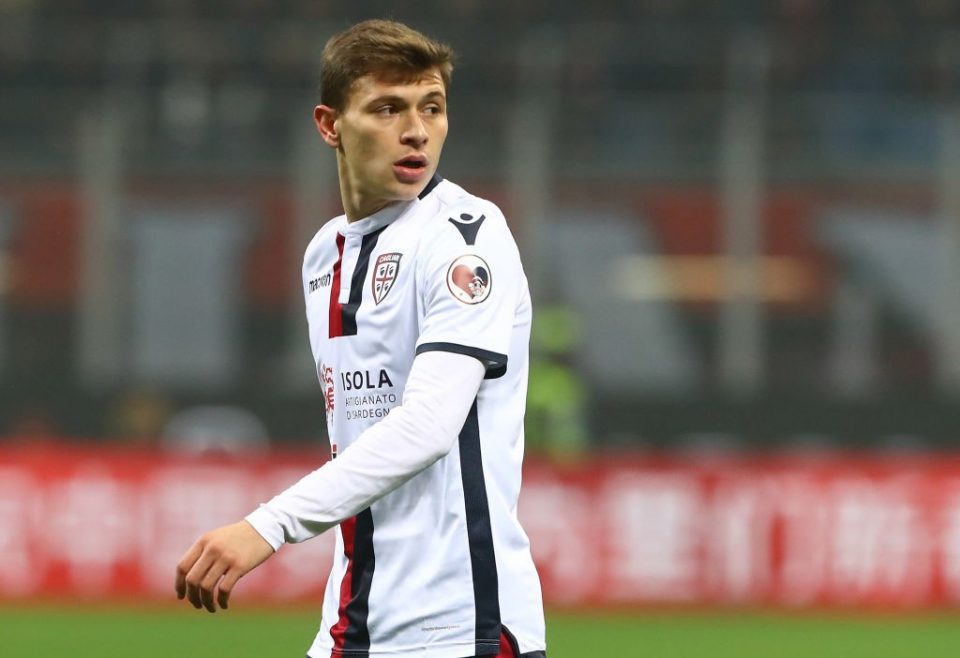 Cagliari's sporting director Marcello Carli has confirmed the club are in 'positive' talks with Inter over the sale of midfielder Nicolo Barella.
The 22-year-old moved close to securing a transfer to the Nerazzurri yesterday as the clubs met to make progress over a potential €50 million deal.
Carli denied Barella had asked to leave the club but admitted Jiangsu Suning striker Eder was a player that interested the Rossoblu, amid reports he would be included in the deal.
"Inter's interest is real and it would be pointless denying it," Carli told Sportitalia.
"We're making a few considerations at the moment. I can see this is a 'real' and important situation. I'm feeling positive.
"Barella has not asked us anything, he's an intelligent lad who is attached to Cagliari.
"We wouldn't be happy to let go of him but we're working out at the moment whether there are the conditions for a sale. It's only natural he will be tempted by interest from big clubs.
"Eder is a player I like, in fact it was me who first brought him to Italy. He's a strong player, I like him a lot."