Lille Forward & Inter Target Pepe Was Signed By Bielsa Before Exploding Under Galtier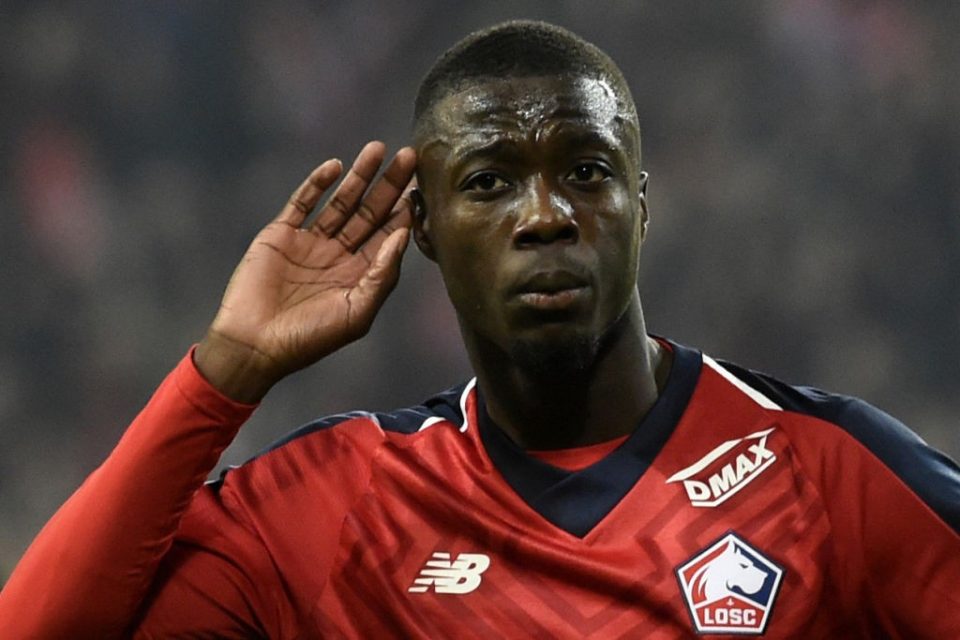 Gazzetta dello Sport have outlined the key strengths of Lille forward Nicolas Pepe after linking the Nerazzurri with a move this morning.
Inter are preparing to step up their pursuit of the Ivory Coast international after approving his name during transfer summits with new head coach Antonio Conte.
The winger scored 23 goals and provided 12 assists as Lille secured a second-place finish in Ligue 1 last season.
"Marcelo Bielsa wanted him at Lille and he got him," Gazzetta's profile began.
"He thought he would be a centre-forward and he played him there, but it didn't work as he only scored three goals before El Loco was fired.
"Christophe Galtier took over as head coach and moved him back out to the right wing, and that's when he exploded.
"Pepe's numbers speak for him. He is always looking to cut in from a centre-right position to try things on his left foot, his stronger of the two.
"He's played well both as a winger and a second striker and dismantled Paris Saint-Germain in Lille's 5-1 win this season."