Inter Close Agoume Signing & Meet Genoa For Gaich Talks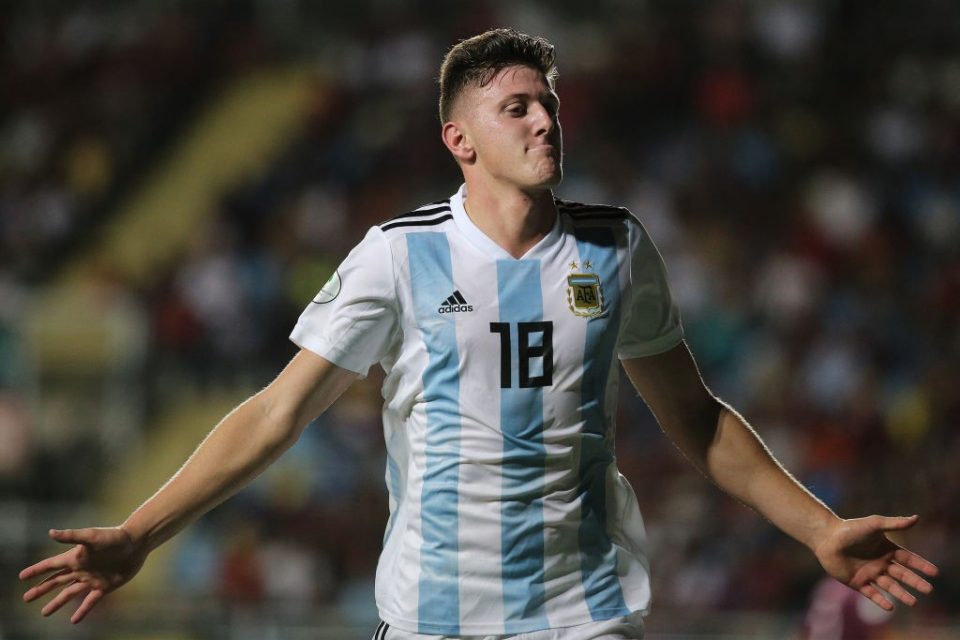 Inter are busy pursuing two of football's future stars as they continue their transfer business in Milan.
Tuttosport reported the Nerazzurri will today finalise a €5 million deal for France under-17 captain and Sochaux midfielder Lucien Agoume, with the player's agent arriving in Milan this morning.
Sochaux could yet ask for a slight raise on the offer given late interest from other top clubs but Inter are confident everything will be done by the end of the day.
The club are looking at various young players, however, and recently met Genoa to discuss a joint operation for San Lorenzo striker Adolfo Gaich.
Genoa want to sign the Argentina under-20 star, who is valued at €6-7 million, while also receiving assurances Inter will buy the player off them in the future to hand them a profit.
Inter also confirmed their intention to redeem Eddie Salcedo by exercising their option to buy, but they could loan him straight back to the Grifone next season to give him experience in Serie A.