Inter & AC Milan Should Renovate San Siro Instead Of Building New Stadium, City Council Advises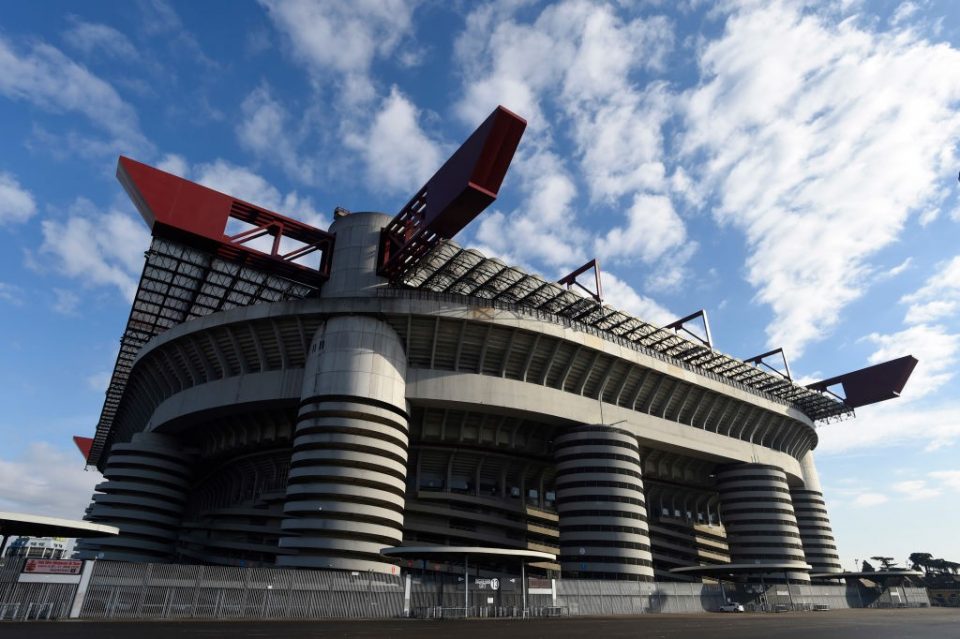 Inter and Milan were again urged by the city council today to shelve plans to build a new stadium and focus on renovating San Siro.
Both clubs want to knock down the current ground and create a more modern structure, but mayor Giuseppe Sala last week confirmed he was against the idea.
Deputy mayor for urban planning Pierfrancesco Maran spoke to Corriere della Sera and backed Sala's position.
"Our preferred path is to regenerate San Siro in its current guise, not to build a new one," Maran said.
"It could be an option given the recent laws we've passed on stadiums but it would not be a popular move."
San Siro will host the opening ceremony of the 2026 Winter Olympics after Milan and Cortino d'Ampezzo were awarded the games last week.
Sala does not want the stadium to be touched until after that date but Inter and Milan are almost certain to offer strong resistance.