Ex-Inter Defender Paganin: "Conte Can't Compete If Nerazzurri Don't Replace Icardi & Nainggolan"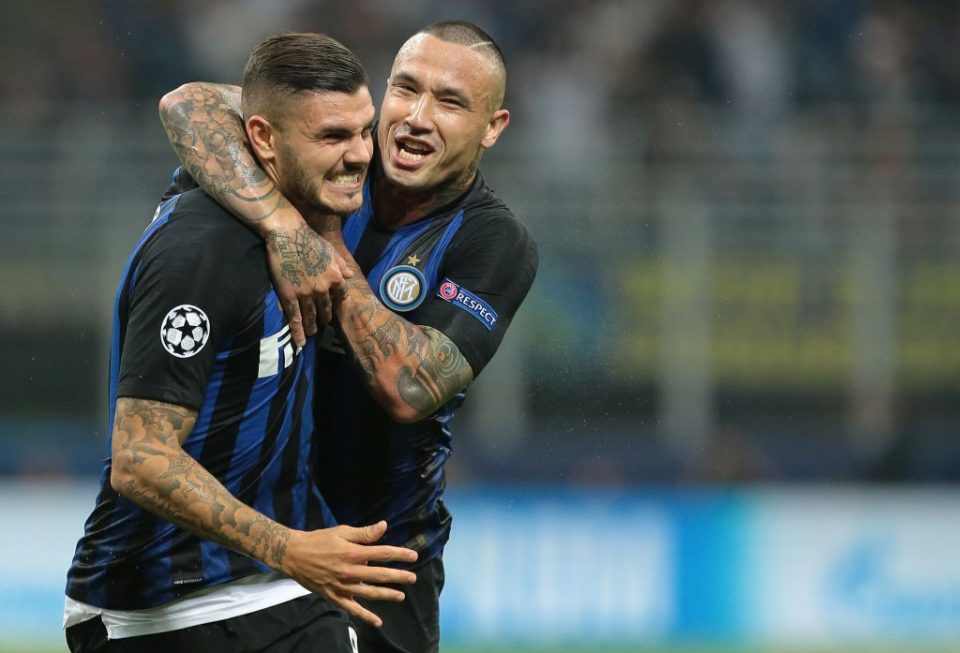 Antonio Conte will be unable to take the fight to Juventus in Serie A next season if Inter don't secure adequate replacements for Mauro Icardi and Radja Nainggolan.
That was at least the view of the Nerazzurri's former centre-back Massimo Paganin earlier today, when appearing as a guest on Radio 24.
Conte earlier confirmed both players were out of his plans for the new campaign, before encouraging Inter to get a move on with securing their sales.
"Coaches have to move ahead with what they have available, but Conte will need to complete this squad if he's to compete with the other clubs like he's been asked," Paganin said.
"If you've decided Icardi and Nainggolan are not part of your plans it's only normal to go and sign other players."
Paganin then urged Inter to complete a deal for Romelu Lukaku before discussing where Lautaro Martinez might fit in under Conte.
"Lukaku is the only alternative to Icardi because he's the one Conte wants more than all others," the defender added.
"I don't think Lautaro is traditional centre-forward because he doesn't have the physicality. He can adjust his game but that's not his role."