Player Ratings – Inter 4 – 0 Lecce: The Antonio Conte Era Begins With A Bang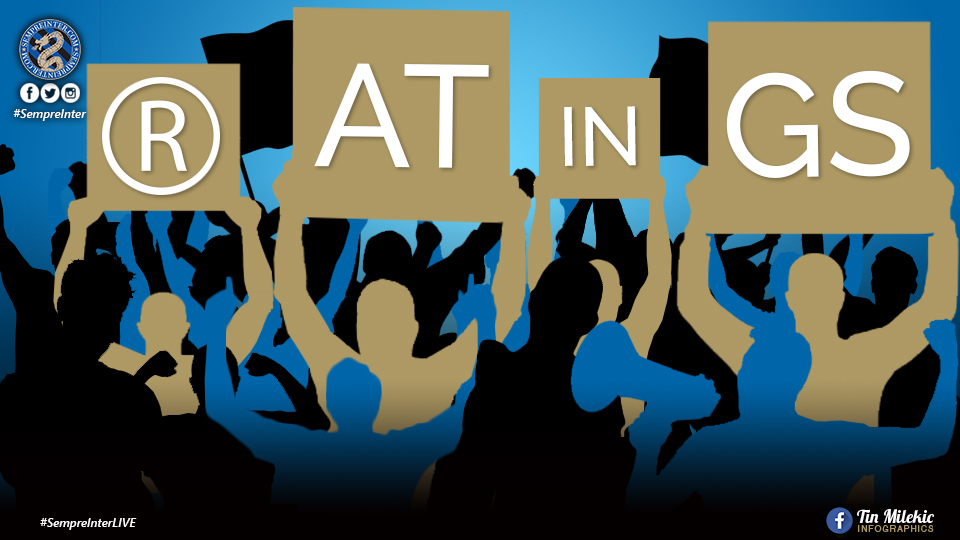 A new era has begun, an era where the Pazza Inter anthem isn't blared out before the game. The era of Antonio Conte at Inter that promises a lot in every phase of the game.
Inter overwhelmed newly promoted Lecce with nonchalance that is not usually associated with the club. Brozovic started with a beautiful curler and Candreva ended the night with a fire cracker of a goal.
Samir Handanovic –  6: Almost got caught out early in the game, but showed that he wants to take the initiative. Much more composed in the second half with lesser work to do.
Danilo D'Ambrosio –  6: Typical D'Ambrosio performance in the first half, few tactical fouls won and given away. Almost always gets the basics right. Looks comfortable as a central defender.
Andrea Ranocchia –  6: Drafted into the starting line up at the latest possible time, but did decently everything considered. Lapadula is not the toughest he will face this year.
Milan Skriniar –  6: As a leader in that backline, along with Samir, he needs to control the play better. As the game went on he dug in and looked more and more confident.
Antonio Candreva –  7.5: When you do the balance sheet this season, Candreva needs to be a capital gain. Literally like a new signing. His right foot launched a missile.
Matias Vecino – 5.5:  Vecino was not involved for the first 20 minutes or so in any phase but his positioning and physicality is why he started. No mistakes in his hour or so.
Marcelo Brozovic –  7: What a beautiful curler. Made two mistakes that could have cost a goal and a yellow card but got better as the game went on. Can run forever and ever.
Stefano Sensi –  7: Great debut. Stefano and Brozo alternated roles and positions and seem to be on the same wavelength. Tiredness got the better of him in the second half.
Kwadwo Asamoah –  6.5: Like Candreva, seems to revel in this system. Always in space and dangerous especially at the start. Ran out of gas towards the end understandably.
Romelu Lukaku –  6.5: Clearly not at 100% but the understanding with Lautaro is already there. A bit too shy to shoot from outside the box. Confidence boosting goal.
Lautaro Martinez – 6: Just like his partner, not at this optimal shape. Avoidable yellow card and on another day could have scored a brace. Needs a goal to get going.
Nicolo Barella – 6.5: 25 minutes of quality. Got Farias sent off, clocked up his first assist to Candreva and showed that the huge fee is more of an investment than a risk.
Roberto Gagliardini –  5.5: Brought on to replace a cramping Sensi and didn't really have enough of the ball to show what he's capable off. Will get more chances off the bench.
Matteo Politano –  6: Unlucky to not get on the score sheet, maybe Lukaku needs to buy him a drink for that offside call. Looked quick and hungry which is a great sign.
Antonio Conte – 7: Antonio will be the first to admit that Inter need to do better against better teams, but he couldn't have hoped for a better debut at the Meazza.
La Penna – 7.5: Brilliant start to the season for Inter at least. Fair refereeing, decisive refereeing is always welcome. Used VAR perfectly which isn't easy nowadays.
Inter – 7: A perfect start. Inter looked hungry and ready for the season. The fitness work in pre season will be important later in the season. Onwards!
Agree? Disagree? Who do you think was Inter's best player of the night?
Let us know in the comments below or hit us up on Twitter and Facebook.