Player Ratings Cagliari 1 – 2 Inter: When The Going Gets Tough, The Tough Get Going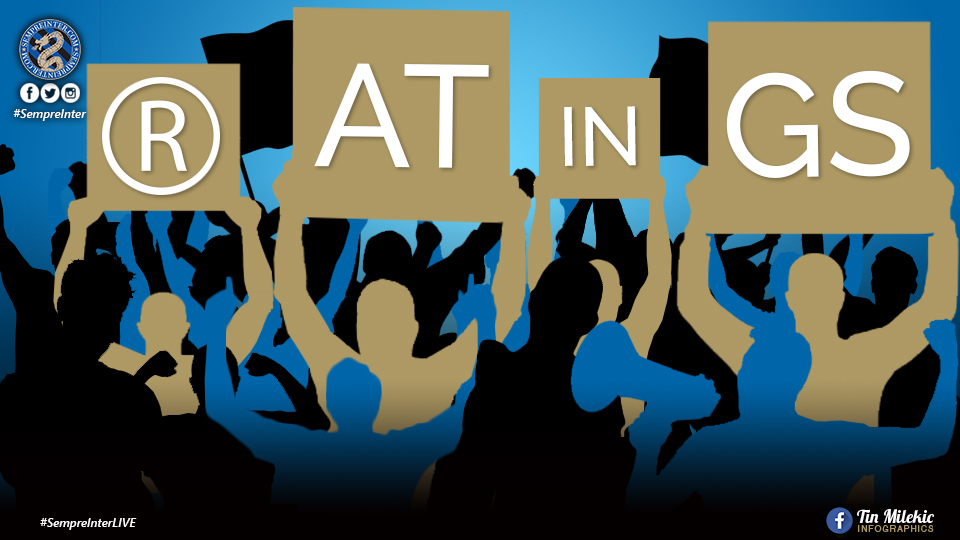 The Sardegna arena and Rolando Maran's team threw everything they had at Antonio Conte's Inter team but couldn't prevent a defeat in what was a scruffy affair in the heat.
Even the players were physically tired  they showed their hunger and drive, which is a hallmark of Antonio Conte if anything.
Samir Handanovic – 6:Not an easy game at all, but didn't have any saves to make in the first half. Couldn't do much on the goal, but controlled the penalty box very well.
Danilo D'Ambrosio – 6: Cagliari didn't press him much and he ended up with most touches of the ball on the night. Did the basics right as usual, even played 10 mins as a wingback.
Andrea Ranocchia – 6.5: Don't remember Ranocchia this composed ever. Won almost everything aerially. Stayed focused on the task from the first minute till the end. Finally.
Milan Skriniar – 6: Had a very off tempo first half. Was frustrated at everything but then decided to give Cagliari a masterclass in the last 30 minutes. Only beaten once.
Antonio Candreva- 5: The Antonio we saw against Lecce was nowhere to be found. Struggled defensively against a quicker Pellegrini and the high press. Didn't contribute at all.
Matias Vecino – 5: Just like Candreva, he only did the easy work. Tried too many flashy touches and gave the ball away too many times in attack. Rightfully taken off.
Marcelo Brozovic – 6: Got booked early and that hampered his tackling. The booking was a stupid one to get. However passed and ran his socks off as usual. Fantastic.
Stefano Sensi- 7.5: Stefano might turn out to be Inter's best signing by far this season. Slow start to the game but raised his level when Inter needed it. That roulette turn!
Kwadwo Asamoah – 7: Continued where he left off last week. Looks younger, quicker, aggressive and full of ideas. Almost always in the right position defensively.
Romelu Lukaku – 6: To see him score against the racist chanting at a historically troubled stadium was special. Overall he struggled as Cagliari never let him use his pace.
Lautaro Martinez – 6.5: Wanted the goal against Lecce and it did not come. Got a little help and a slice of luck in the first half. Ran himself into the ground. Combined well.
Nicolo Barella – 6:  Must be a difficult night for Barella coming back to play against his old team. Provided instant impact and made our midfield better in every way.
Matteo Politano – 5.5: Should have scored or maybe got an assist. Looks much more effective centrally rather than out wide as last season. Impact off the bench.
Diego Godin – 6: Looks like he could offer something to Inter in winning the ball. Made one mistake while passing that could be costly but his experience is invaluable.
Antonio Conte – 7.5: Grinta. This was exactly the type of game where Inter lose their minds and end up a man or 2 short. The players kept their heads and got the win.
Fabio Maresca – 5: Lost control for large part of the game and was a little too trigger happy with the yellow card. Used VAR when he had a doubt. Fell for all the tricks.
Inter – 7.5: Some fantastic spirit. Cagliari threw the kitchen sink and then some but Inter made sure of the result. It was ugly but it was a very important 3 points.
Agree? Disagree? Who do you think was Inter's best player of the night?
Let us know in the comments below or hit us up on Twitter and Facebook.