A Player Profile On New Inter Signing Alexis Sanchez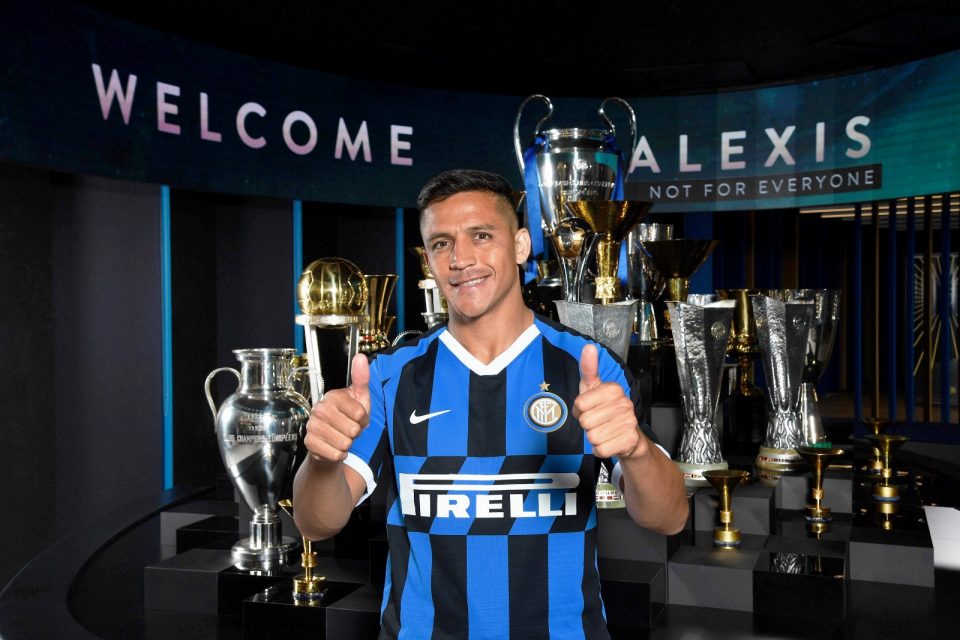 Inter announced the signing of Alexis Sanchez from Manchester United on a season-long loan but, the deal doesn't include an option to buy. Inter will only have to pay for a small percentage of the Chilean's £300,000-per-week wages, which means it has the potential to be one of the best deals of the summer.
Much of that will depend on which version of Sanchez we will see at the San Siro. The Manchester United version which only scored five goals in 45 appearances would be the one that Inter fans will be hoping to avoid seeing. His time at Old Trafford has been nothing short of a disaster, and that's one of the many reasons why Ole Gunnar Solskjaer agreed to sanction the loan move. His goals return at United was the worst of all the number sevens at United since Cristiano Ronaldo's departure in 2009. But, there is a feeling that a return to Serie A could do wonders for Sanchez.
Serie A History
Sanchez's first experience of European football came in Italy when he signed for Udinese. He made 112 appearances for the Italian club over a spell of five years. His performances in Serie A made him one of the most exciting wingers in world football, and a move to Barcelona quickly followed.
He scored 21 goals in the five years he spent with Udinese, but it was his playmaking abilities that really caught the attention of potential suitors. He made 20 assists during his time with the club, and this ability to pick a pass in the final third is something that Inter Milan will be hoping he can rediscover.
His experience from his Serie A days in the past will be vital for Antonio Conte's side, and he could be deployed in the striker position alongside Romelu Lukaku. It won't be the first time that these two have started together up front, as they played an FA Cup fixture together last season and Sanchez made an assist for Lukaku in that game.
Alexis Sanchez's Strengths
His ability to play in a 3-5-2 formation which Conte likes to deploy is an easy positive to pick out. He played in this formation over the summer for Chile, and he enjoyed a great competition. It could be argued that his time at United never worked out since he was never played in a position that could highlight his strengths; although Jose Mourinho and Solskjaer gave him enough chances.
The pace that he once had during his Arsenal days seems to have disappeared, and that would mean that he will have to adjust his game. Serie A isn't as physical or as quick as the Premier League, so the pace of Sanchez isn't likely to be an issue.
Sanchez works well in teams where he is asked to press from the front and in Conte's tactics that could be an asset that is vital to their success. His finishing ability hasn't diminished, but he would need to get an early goal in his Inter career to ensure that his confidence is back. Should he score early then, there is no reason why he can't enjoy an excellent season at the San Siro.
What Will He Bring to Inter?
The talent that Sanchez has in undeniable, and while it is confusing to understand what went wrong for him at Old Trafford, this new start could be the rebirth of Sanchez. Confidence was a big issue for him at United, and he clearly struggled after signing for an enormous fee with one of the biggest clubs in the world.
His directness, work rate and passing ability will make him a first name on the team sheet should he rediscover his form, and the relationship he has with Lukaku could lead Inter to a potential league title.
Inter's next game is home to Udinese and Inter are 4/11 favourites, and it seems likely Sanchez will get his first game of the season. Sanchez is the perfect player to lead the line with Lukaku since he will allow the Belgium striker to play to his strengths. It could be an exciting partnership for Inter.