Udinese Squad Set To Feature Three Players That Have An Inter Connection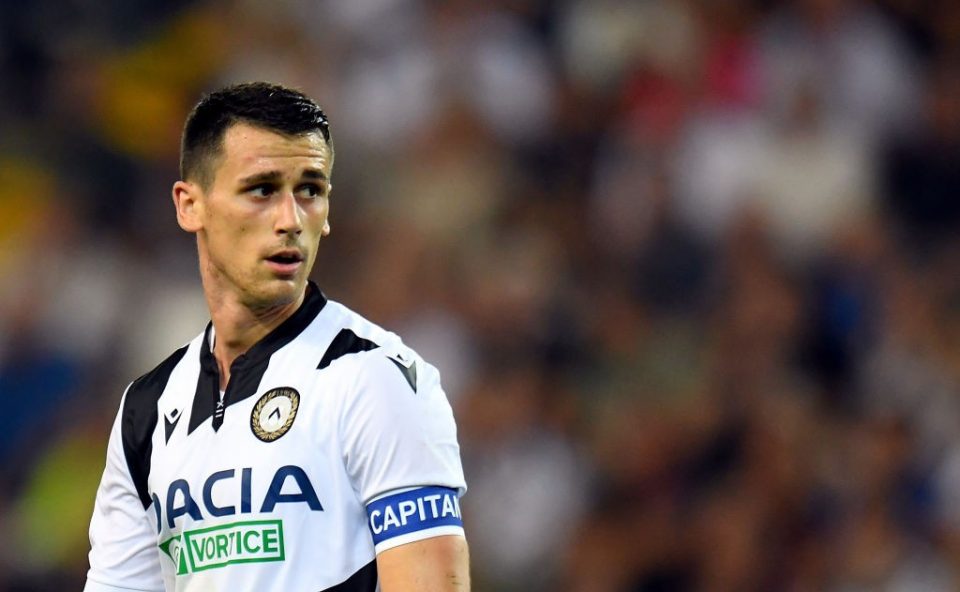 Tonight, Inter will host an Udinese side featuring three players that have a connection with the Nerazzurri, according to Milano based newspaper la Gazzetta dello Sport.
First there is 25-year-old Argentinian winger Rodrigo De Paul. The player was the focus on former Inter coach Lucian Spalletti in last season's winter transfer window, with De Paul attracting the attention of top clubs across Europe, but in the end remained with Udinese.
The Nerazzurri decided against signing the winger because the Friuliani asked for upwards of €25 million, a value not matched by Inter.
Then there is Kevin Lasagna, who scored his first Serie A goal against the Nerazzurri with Capri and will be hoping tonight's match will be the stage to repeat that memory. The 27-year-old Italian has already scored in two games for the Friuliani this season.
Finally, there is 24-year-old Brazilian defender Samir, currently in his fourth season with Udinese, who was previously linked to the Nerazzurri after his breakout first season in Udine and is hoping tonight the club can cause an upset in the San Siro.