Bocelli: "Why Did Lukaku Play If He Had An Injury? I'd Like To Meet Inter Manager Conte"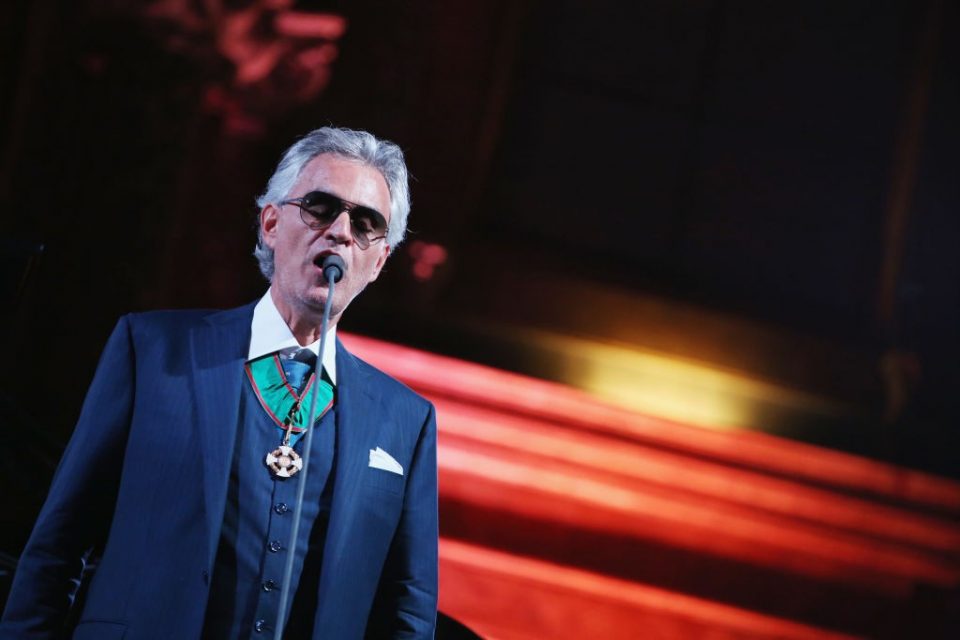 World renowned opera singer and celebrity Inter fan Andrea Bocelli has questioned why Romelu Lukaku was given a start against Slavia Prague despite the fact he was carrying an injury.
The Belgian striker picked up an injury in the warm-up prior to Inter's win over Udinese at the weekend and struggled through the game against the Bianconeri and the Czech opposition.
"If Lukaku had a bad back, then why didn't Inter play someone else who is less strong but at least fit?," he pondered in an interview with Radio 24 show Tutto Convocati.
Bocelli then heaped praise upon Inter manager Antonio Conte and shared his desire to meet him.
"He has the talent of an orchestra conductor, I would like to meet him to understand him."
He concluded the interview by sharing his views on the situation regarding the future of the two Milanese clubs at San Siro.
"I am a nostalgic and I would like Inter and AC Milan to always play at San Siro, but I also understand that the clubs have economic needs."