Italian Media Praise Referee Doveri's Performance In Yesterday's Milan Derby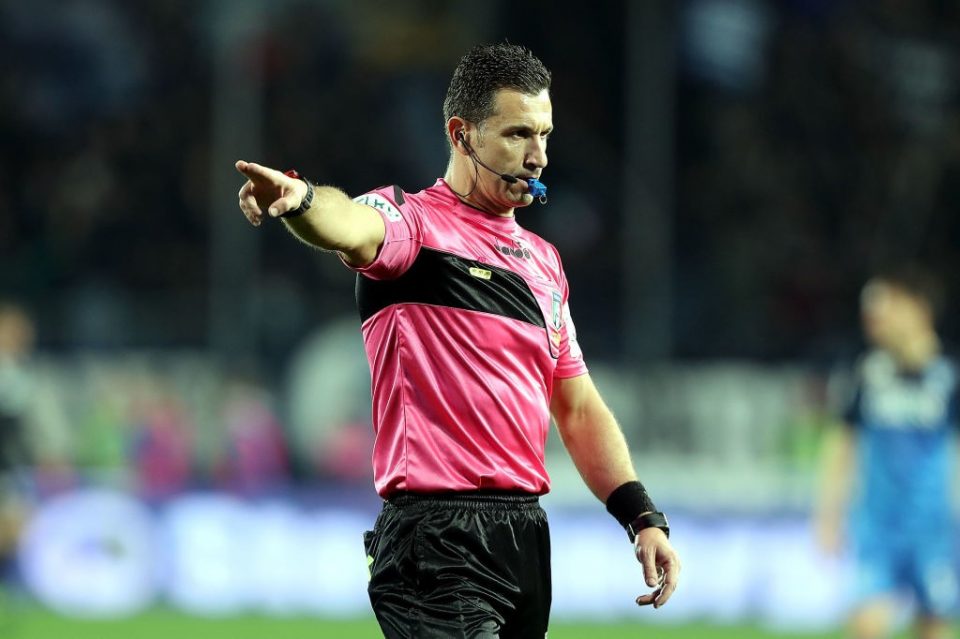 Despite some uncertainties throughout the game, referee Daniele Doveri successfully officiated Inter's 2-0 victory over AC Milan in the Milanese derby, Milano based newspaper Gazzetta dello Sport writes.
The Italian referee, with help from Massimiliano Irrati in the VAR room, kept control of the game and wasn't forced to produce a red card, although he showed three yellow cards throughout the game.
After 23 minutes the referee was forced to disallow Hakan Calhanoglu's goal for an unintentional handball, not a fault of the referee but instead because of the new handball rules introduced by FIFA.
Lautaro Martinez scored in the first half, although again it was correctly ruled out for offside, with referee Doveri relying on VAR to confirm the call.
Then in the second half, there was a small offside check to discover whether Lautaro Martinez contributed to play during Marcelo Brozovic's goal, with the assistant referee calling for offside.
However, VAR official Irrati correctly decided that Martinez wasn't involved in the play and the goal stood.