#NerazzurriClassics – When Trapattoni's Inter Demolished Lazio At The San Siro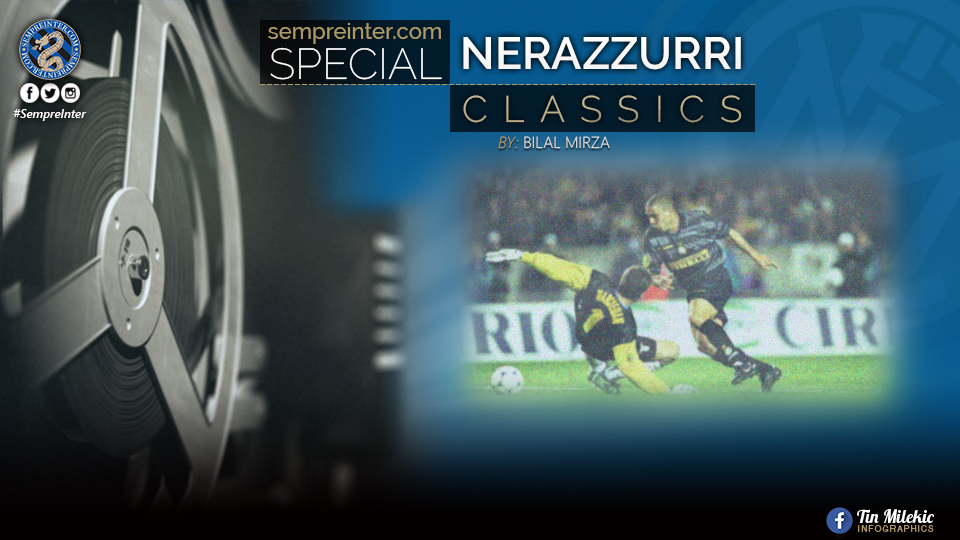 Coming off one of the most memorable Scudetto wins in team history, the Nerazzurri got off to a flying start in 1989-90 season, winning five out of first seven game. The team reinforced in the off-season with the key addition of Jurgen Klinsmann to lead the attack.
However, after the quick start, the team struggled in the all-important head-to-head matchup against Napoli and lost 2-0 at Stadio San Paolo, heading into the home game against Lazio in week ten.
For Lazio, their form was complete opposite as they had managed only three wins through first nine games. Beating Milan, Lecce and a 3-0 thumping of Bologna in week nine which gave them confidence heading to San Siro to take on reigning champions. Having already won an away match against Milan at San Siro, they were talking into familiar territory in week ten.
Through the first nine rounds, Inter found themselves in fourth place, behind rivals Napoli in first place, Juventus in second and Sampdoria surprisingly in third place. The four points gap this early in the season meant that the Nerazzurri were in a must win game against Lazio to stay within striking distance of Napoli.
For the match, Giovanni Trapattoni had Inter lined up in a 3-5-2 formation with Walter Zenga, Ricardo Ferri, Giuseppe Bergomi, Andreas Brehme, Andrea Mandorlini, Nicola Berti, Lothar Matthaus, Gianfranco Matteoli, Enrico Cucchi, Aldo Serena and new star signing, Jurgen Klinsmann starting the match in black and blue.
For Lazio, Giuseppe Materazzi also started with a 3-5-2 formation with Valerio Fiori, Angelo Gregucci, Marco Monti, Raffaele Sergio, Claudio Sclosa, Roberto Solda, Andrea Icardi, Pedro Troglio, Gabriele Pin, Alessandro Bertoni and a young Ruben Sosa.
Right from kick-off, the visitors were put in tremendous pressure as Nerazzurri came out in full force in attack. Using the wingbacks to push forward out wide and creative midfielders pushing up the middle to create opportunities for Klinsmann and Serena. A young goal-keeper of just twenty-years of age, Valerio Fiori made number of acrobatic saves to keep a clean sheet for time being. Playing strictly on counter-attack, Lazio had few chances of their on however they also failed to capitalize.
At thirty-six minute mark, things got complicated for Nerazzurri, as their star midfielder Lothar Matthaus hobbled off the field and straight into the locker room due to injury, replaced by a twenty-one year old Dario Morello. Unphazed by the tremendous challenge of filling big shoes of Matthaus, Morello made immediate impact on the match as he headed home his first goal of the season from a high-arching cross from the left wing by Gianfranco Matteoli, giving the home side a crucial 1-0 lead heading into half-time.
Soon after second half resume, Inter converted a penalty to jump out to a 2-0 lead as Andreas Brehme scored from the spot after Klinsmann was brought down inside the box following a free-kick. Going down by two goals, Materazzi and Lazio had to change their tactics and could no longer, sit back and counter-attack their way into the match.
Lazio committed more men forward in their attempt to look for the equalizing goals. Ruben Sosa's speed in attack was a key aspect of Lazio attack, as midfielders tried to push the ball through to the attack with quick passing sequences and often relying on aerial attack to create opportunities.
Despite the change in tactics, Lazio were unable to breakdown the home side. Instead, the visitors found themselves in a difficult position, having committed more men forward, they were often caught out of position as Inter counter-attacked Lazio.
Around sixty-seven minute mark a quick passing sequence inside the penalty box between Nicola Berti and Jurgen Klinsmann opened up space for Aldo Serena to score Inter's third goal of the match, giving the home side a resounding 3-0 lead. Materazzi made formation changes by adding another striker to the mix, trying to create a defensive mismatch for Trapattoni's side, however, Inter managed to defend compactly and hold onto the lead to finish the match with a comprehensive victory.