#NerazzurriClassics – When A Schillaci Brace Gifted Inter The Win Away At Sampdoria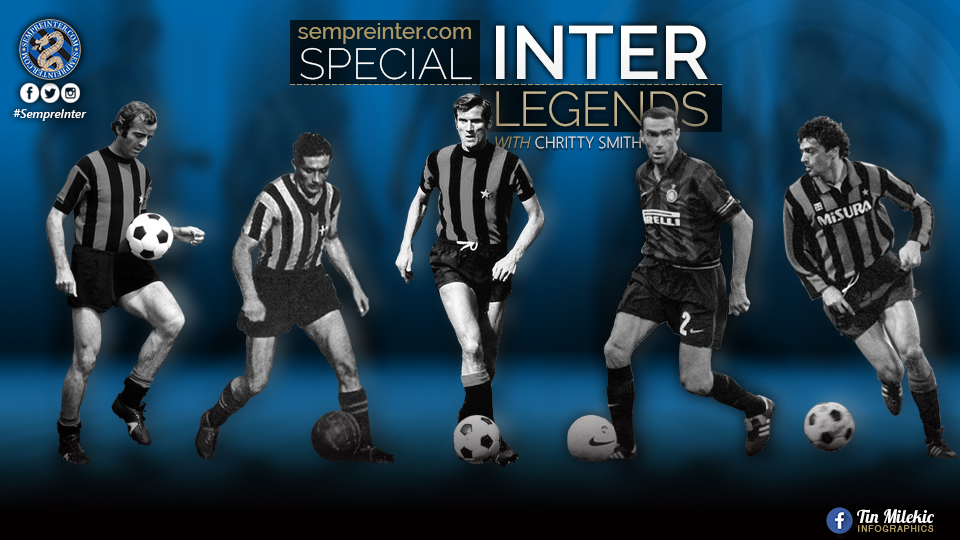 During the 1992-93 Serie A season, the Nerazzurri and AC Milan were locked in a tight Scudetto race. While the Rossoneri were reigning champions, Inter were coming off a tough season, finishing eighth in the league and replacing the legendary German contingent of Andreas Brehme, Lothar Matthaus and Jurgen Klinsmann and appointed a new manager in Osvaldo Bagnoli.
Inter replaced Klinsmann's goals with a combination of Ruben Sosa and Salvatore Schillaci. Both took a while to get integrated into the line-up and as a result, Nerazzurri were off to a slow start to the season losing four and drawing three matches in first half alone. With a strong finish heading into December, Inter were considered to be slight favorites ahead of the reigning champions.
However, a streak of six straight ties to start the second half of the season, derailed the campaign and Bagnoli's men were desperate to get the season back on track going into week twenty-six match in Genoa against Sampdoria.
Sven-Goran Eriksson's Sampdoria side had struggled mightily during the 1992-93 season.
In first half of the season, the blucerchiati had managed to win only six matches and found themselves in the bottom half of the table. With the Nerazzurri coming to town, Sampdoria had their work cut-out for them. They were coming off a tie in the Genoa derby and two straight wins, so the home side were also confident going into week twenty-six match.
Inter's starting eleven were Zenga in goal, Bergomi, De Agostini, Berti, Paganin, Battistini, Orlando, Manicone, Schillaci, Shalimov and Sosa. Sampdoria started with Pagliuca in goal, Mannini, Lanna, Walker, Vierchowod, Corini, Lombardo, Jugovic, Serena, Mancini and Invernizzi. Both teams started the match cautiously. Not committing too many men forward, being fully aware of the counter-attack capabilities of their opponents.
However, with first such opportunity, Ruben Sosa received the ball at midfield from Nicola Berti and dribbled past multiple defenders, running the length of the field and took a vicious shot from right edge of the box which Pagliuca palmed straight to Schillaci for an easy tap in.
After conceding the early goal, Sampdoria tried to regain control and mounted a comeback through the creativity of Roberto Mancini. He was often left isolated in attack, and didn't have much support throughout first half. Inter pressed high up the pitch to try and win the ball back. Whenever the Nerazzurri regained possession, the wide men and attackers moved out wide to stretch the Sampdoria defenses and then cross the ball towards the middle for Sosa or Schillaci.
The visitors managed to create a plethora of chances however, the brilliance of Pagliuca was at full display as he made a series of acrobatic saves to keep the score with a goal's margin for the hosts. With the game well within reach, Sampdoria started committing more men forward to provide some support for Mancini and take some pressure off of him.
However, this shift in strategy, allowed Inter to counter-attack with more authority and the partnership of Ruben Sosa and Salvatore Schillaci was proving dangerous. Inter added another goal as Schillaci got a brace after a well executed counter-attack with Ruben Sosa. Going into half-time Inter were well in control of the match with a two goal lead.
As the second half got underway, Inter and Sampdoria went end-to-end looking for more goals. However both Pagliuca and Zenga put on a fantastic performance. Despite his best efforts, Pagliuca failed to prevent a third goal from Inter as his team was caught out yet again on defense and allowed Nicola Berti to add a third for Inter from a counter-attack opportunity.
As game headed towards full-time, Sampdoria scored a consolation goal off a free-kick opportunity to pull one back however the hosts' struggles continued and visitors walked away with the crucial three points to jumpstart the scudetto hunt in second half of the season.