Ex-Inter President Massimo Moratti: "I Miss Inter Because As A Family We Are Steeped In Their History"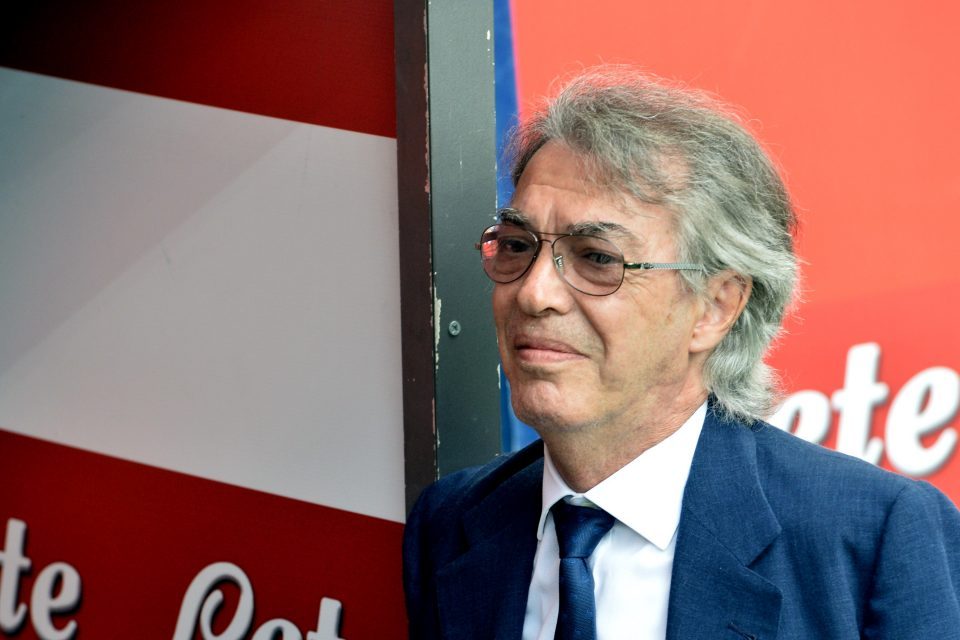 Former Inter President Massimo Moratti spoke exclusively to Italian media outlet Rai Sport today discussing his memories and emotions about the Derby d'Italia.
"It's the Derby d'Italia because they are the teams with the greatest tradition of victories, since the '40s. Then there has always been this rivalry, I don't know why, among the fans."
He spoke about his first memories of the derby.
"Milan, 1954 or 1953: Inter won 6-0. It was an endless party."
He also gave insight into the friendship between his father and Fiat CEO Gianni Agnelli.
"There was friendship between my father and Gianni Agnelli. An anecdote? My father was taking John Charles (who later went to Juventus) when he had a heart attack and was in bed. I know he talked to Agnelli and told him that he was taking advantage of the fact that he was sick. Then the two had dinner, which made it clear that the relationship was constant."
Moratti then touched on the rivalry today.
"It's different, today at Inter there's a Chinese family that have to build a story for themselves. Juve has Andrea Agnelli but they have become a company. There's a rivalry linked also to the past that's not very pleasant with Calciopoli."
He also touched on his relationship with treble winning coach Jose Mourinho.
"A very beautiful relationship, of constant and reciprocal charge because the aim was to do well. Then it stayed as a relationship of affection."
The Italian businessman commented on the arrival of both Beppe Marotta and Antonio Conte to Inter.
"Juve decided to free both of them up, they must have had their reasons. Then they continued to win. Inter certainly gained from it by bringing home the experience of both of them. Conte wants to prove that he's the best, and that's a good thing."
He wasn't impressed with the handling of the Mauro Icardi situation.
"I don't think it was handled well, if the goal was to sell him, it would have to be like that, not if you wanted to keep him."
He spoke highly of Maurizio Sarri's Juventus.
"Yes, it's not easy to go to a team that have won a lot, he was brave and he's bringing his ideas of a different game so that the team doesn't have any negative jumps. The beautiful game? The president is always aiming for victory, it's a duty to the fans. But the choice of Juve surprised me precisely in the sense of seeing Juve play differently. There's also the Champions League, changing the game can change fate."
Moratti expressed his surprise when he saw the arrival of Cristiano Ronaldo at Juventus.
"I was amazed by that move. Juve made an unsolicited leap forward with that purchase."
He touched on the recent events of racism in Italian football.
"Infantino pointed out that we are late on a phenomenon that should be overcome long ago. We must start from school, from education to normality."
The former Inter president discussed which club president he'd like to eat dinner with.
"Andrea Agnelli does strange things like the continuous appeals against Inter, which I can't understand. But he's who I know best and it's always a pleasure."
Then he discussed the future of Inter.
"Conte is one who doesn't give up: he keeps the whole team at a high level of tension, we'll have an interesting year."
He also commented on his feelings regard the Nerazzurri.
"I miss them because we as a family are steeped in the history of Inter and we always feel part of it, we experience it as the story of a son or a relative."
Finally, Moratti mentioned where he would be watching tomorrow's game.
"At the stadium, wearing something of Inter's."