Cmr Sportium's Roj & Giacobone: "Renovating San Siro Is Not As Advantageous As Building A New Stadium For Inter & AC Milan"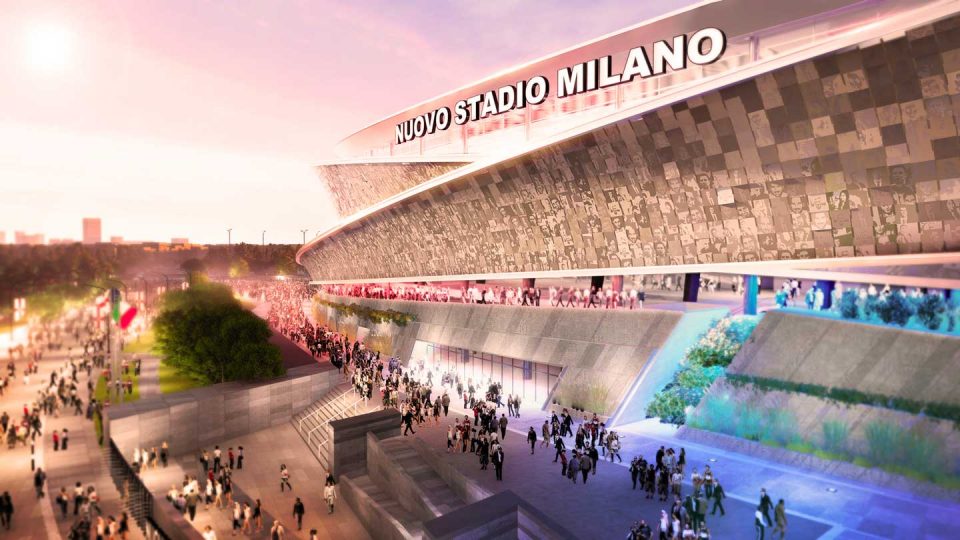 Massimo Roj and Giovanni Giacobone, two members of the Manica-Cmr bid to build the new Inter and AC Milan stadium, have shared what it would mean to them if they were to win and revealed some other aspects of their plans.
"It would be the dream of a lifetime to win the race to build the new stadium. We were born in Milan and building the new stadium would be very important for us," the duo said in an interview with Radio Deejay.
"There were four projects, now we are one of two left. The two rings on our stadium symbolise the union between the two teams of the city. We will try to reconnect a part of the city that was excluded from the city's growth project."
They then went on to explain why renovating San Siro is not a good option.
"For the teams to renovate the San Siro, it would mean giving up some of the advantages that the new stadium would bring. Renovating San Siro would involve the third tier being demolished and the towers that surround the stadium too. Whilst San Siro would remain it would be completely different."
Next they revealed some of the details of their stadium and gave a timescale for how long it would take to be built if they were the winning bidders.
"The pitch will be lowered by 10 metres, so the height of the stadium will be 30 metres from the ground. Surely there will be a different impact.
"Our project will take about 30 months to complete, 36 at most. After this there could be further months of construction for other things. San Siro will be demolished once the new stadium is built. The demolition will take some time and will also be expensive. We want to re-use the demolished concrete to build everything that will then be around the new stadium.
They concluded: "On Monday the urban planning rules will be approved and then the city council will decide whether there is a public interest in the project or not. The teams will obtain a 90-year concession and all the costs will be covered by the two clubs."