Ex-Chelsea & Napoli Great Gianfranco Zola: "The Title Race Is Between Juventus & Inter"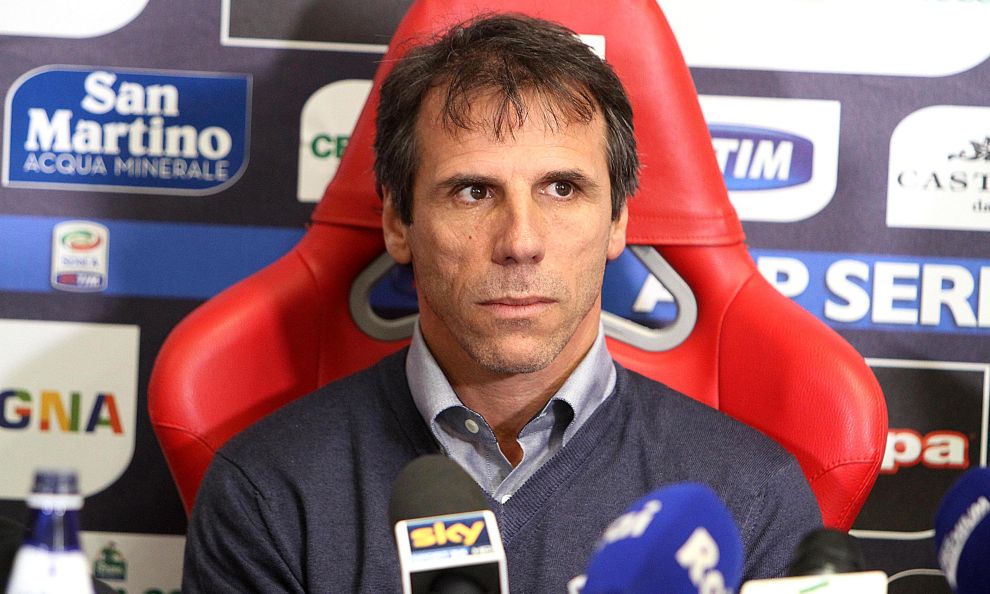 Former Napoli and Parma striker Gianfranco Zola discussed this season's Serie A and Inter in an interview in today's paper edition of the Rome based newspaper Corriere dello Sport.
"Who will win the Scudetto? The one-billion-euro question, even if the race is restricted to Juventus and Inter. There are teams that are doing very well like Roma, Cagliari, Atalanta and Lazio, but the Bianconeri and the Nerazzurri will play for the Scudetto."
Zola then revealed who he thinks the favourites are, saying: "Juventus have an advantage given by an exceptional squad. And when you have such quality spare parts, in the long run…"
The 53-year-old Italian didn't think believe Inter's small squad could compete with the Bianconeri.
"In the first 12 games Inter have done great things and have grown a lot compared to the past, but perhaps they lack something in terms of alternatives."
The former Chelsea striker was positive about the return of coach Antonio Conte to Italian football.
"Antonio belongs to that category of coaches who change teams for the better. At Inter he's given a lot from a physical point of view, in terms of results and stubbornness. Conte's teams all have this trademark."
He agreed with Inter CEO Beppe Marotta, who thought that the acquisition of Conte was Inter's best move in the transfer market.
"In England they call people like Conte "game changers" or one that changes the game. Many years ago someone said that the best coach was the one who did the least damage, but now that football has evolved and that the best players are very complicated to buy because they cost crazy figures, the coaches can allow you to make the real leap in quality by maximizing the resources you have available."
Zola touched on former Cagliari midfielder Nicolo Barella, and how the Sardinian side has effectively filled the hole left behind.
"Cagliari have lost a great player like Nicolò who is proving his worth at Inter and thanks to Conte will become a top player at a European level, but on the market Giulini and his men have moved well buying people of great value like Rog, Nainggolan, Simeone and Nandez. Some things are not the result of chance."
The Italian then revealed three young players worth following.
"Sensi and Tonali are good, but to me the one who is potentially most ready for the biggest stage seems like Chiesa. In a few years' time, when he will have played a variety of games, he will be even more devastating."
Finally, Zola spoke about the work of former Inter coach Roberto Mancini with the Italian national team.
"Together with Belgium we are the only teams who have achieved 9 out of 9 wins. They seem to me to be extraordinary results that exalt the work of Roberto, whom we must congratulate so much. He has chosen the right line, that of focusing on young players and on the enhancement of the game and is collecting the results. I'm very happy for him, even if I admit that he's going beyond my best expectations."