Inter Owned Striker Gabigol: "Flamengo Decides If I Will Play In The Final Of The Copa Libertadores"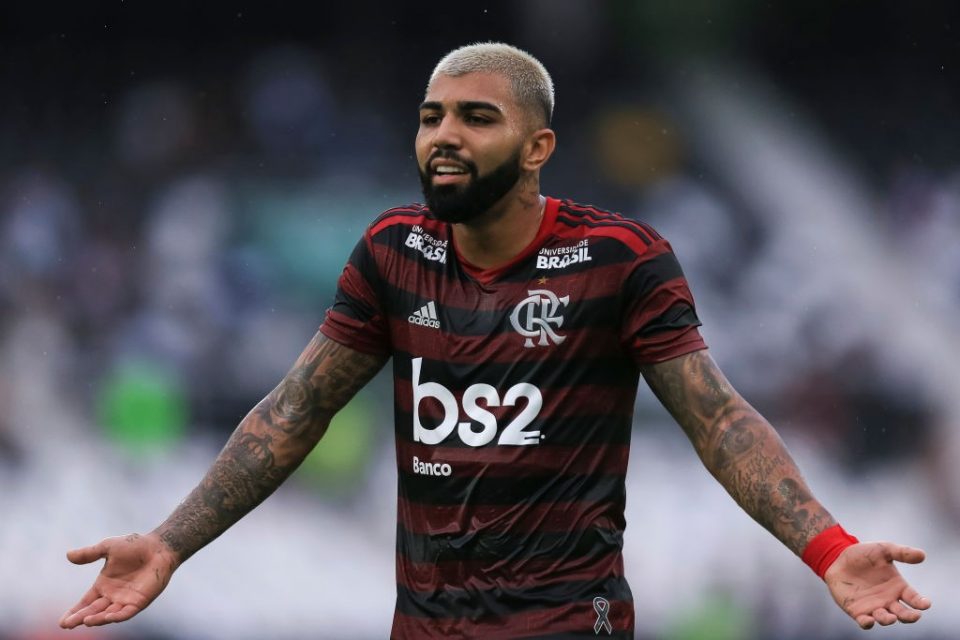 Inter owned striker Gabriel 'Gabigol' Barbosa spoke to Brazilian broadcaster Torcedores yesterday after Flamengo's 1-0 win over Gremio.
The Brazilian forward was asked about his future and what his decision will be to which he replied in a joking manner.
"The decision must be made by Flamengo on Saturday for the final of Copa Libertadores against River Plate. It must be made against Gremio and it must be made against Cearà and then against CSA. I'm focused exclusively on helping the team and my mind is directed only to Libertadores."
Gabigol, who is on loan from the Nerazzurri to Brazilian side Flamengo, has revitalised his career in his native Brazil. He has scored 29 goals and provided ten assists in 37 appearances for the club, showing his strong potential despite his poor spell in Europe with Inter and later Benfica.
The 23-year-old striker scored one goal for Inter in ten appearances, before moving to Portuguese side Benfica on loan, where he again only managed one goal in five appearances.