Italian Report Suggests Fabio Maresca Is The Perfect Referee For Inter's Game Against Torino Tonight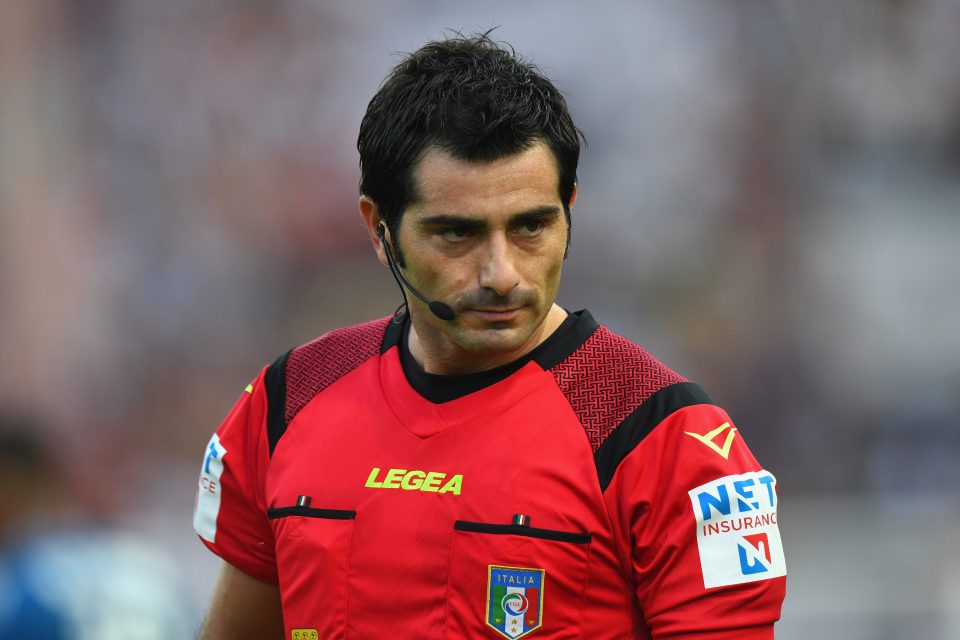 The referee in tonight's league clash between Torino and Inter is Naples born referee Fabio Maresca, a perfect choice according to a report from today's paper edition of the Milano based newspaper Gazzetta dello Sport.
The report details how tonight's game will be incredibly important for both teams and so neither time will give up on a lost ball or missed pass, creating a tense and electric atmosphere in the Stadio Olimpico Grande Torino. Maresca is the perfect referee for this game as he has already shown this season his ability to handle stressful games.
The referee officiated the tense meeting between AC Milan and Juventus earlier this season, the report details, and managed to keep control of the game for the full 90 minutes. The 38-year-old Italian has previously officiated two Inter games so far this season, the Nerazzurri's 2-1 win over Cagliari in September and their 1-0 win over Lazio later the same month, showing consistent and correct decisions throughout both games.