Slavia Prague's Masopust: "Inter's Samir Handanovic Is A Super Goalkeeper"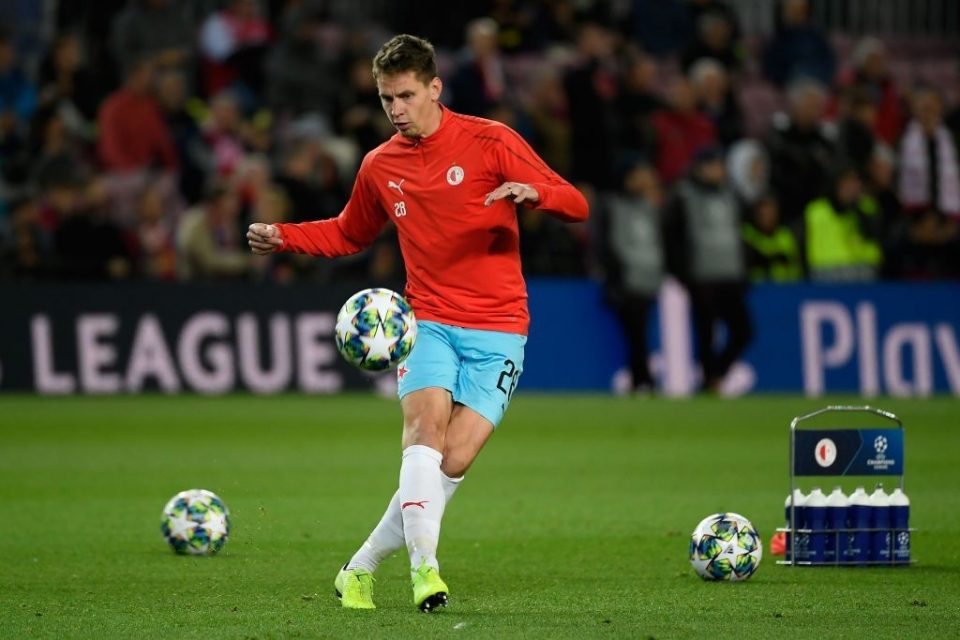 Lukas Masopust has sang the praises of Inter goalkeeper Samir Handanovic after he denied him from scoring what looked to be a near certain goal in last night's Champions League match between his Slavia Prague and Inter.
The Czech international winger took full advantage of Inter midfielder Borja Valero mistake wherein he missed the ball close to the Inter goal which allowed Masopust to get right in on goal. He sent Handanovic the wrong way but the experienced Slovenian keeper still managed to get a foot to the ball and keep it from going into the back of the net.
"I was hoping that the ball would have went in, I waited for the right moment to take the shot but Handanovic is a superb goalkeeper, he understood my intentions and found himself in the right place to stop the shot," the 26-year-old explained in an interview with tournament organisers UEFA.