#NerazzurriClassics – When Joaquin Peiro's Brace Gifted Inter The Win Against SPAL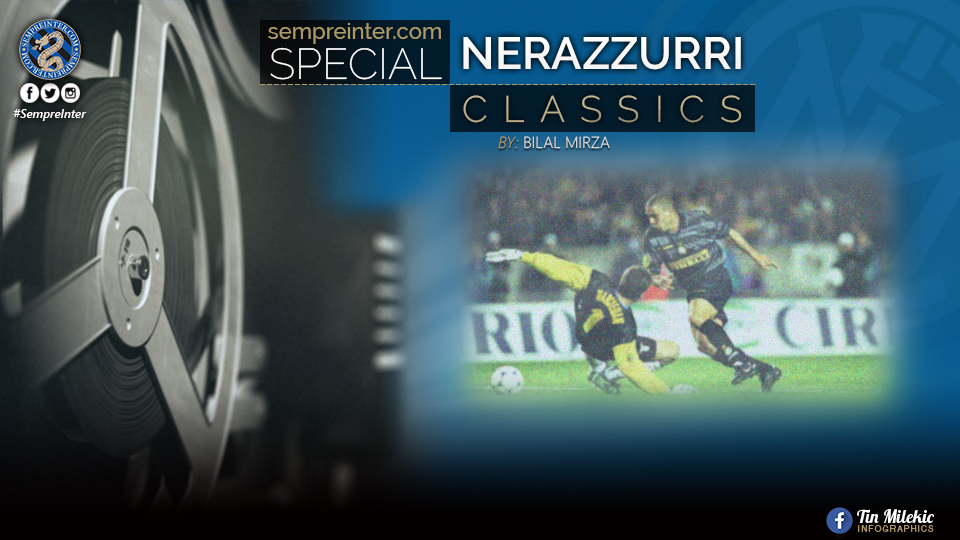 After one of their most dominant Serie A seasons the Nerazzurri, under the management of legendary Helenio Herrera, started the 1965-66 season in flying form while making a strong push to retain their Serie A title.
Having suffered only two losses in their season thus far, Inter side was looking to continue their fantastic run of form against a side that had struggled to win games consistently all season.
Going into the match at San Siro, SPAL was coming off a stretch of games where they shutout their opponents and outscored them 5-0, one of their victims was Lazio. Their attacking duo of Riccardo Innocenti and Enrico Muzzio both had double digit goals tally and were going to be a headache for Nerazzurri defenses.
However, Helenio Herrera's side were still the favorites to walk away with the two points. Fresh off a Milan Derby win and a five-game winning streak, the team was firing on all cylinders.
Sandro Mazzola was also competing for Capocannoniere title against Luis Vinicio and Angelo Sormani from Vicenza and Milan respectively. Legendary Inter left-back Giancinto Facchetti also chipped in with a ten-goal season along with attacker Angelo Domenghini.
Helenio Herrera's starting eleven were Giuliano Sarti in goal, Tarcisio Burgnich, Giacinto Facchetti and Armando Picchi in defense. Midfield of Spartaco Landini, Joaquin Peiro Lucas, Gianfranco Bedin, Mario Corso and attacking trio of Angelo Domenghini, Sandro Mazzola and Jair da Costa.
For Francesco Petagna's SPAL side, Gabriele Cantagallo started in goal and defensive line of Antonio Colombo, Gianfranco Bozzao, Luigi Pasetti and Maurizio Moretti. Midfield trio of Arturo Bertuccioli, Dante Crippa, Oscar Massei and attacking front three of Enrico Muzzio, Riccardo Innocenti and Franco Carrera. Notable players who remained on the bench for SPAL were Fabio Capello and Eduardo Reja.
Joaquin Peiro Lucas only started ten games all season and his role at the time was to come into the match when one of the regular starters needed rest. With the team trying to retain their titles in the Champions League/European Cup and the Serie A, Peiro's contributions went a long way to ensure team's performance stayed consistent with key starters rest for occasional matches.
This ended up being a dream start for Peiro, as he carried Inter to victory. He put the Nerazzurri ahead at seventeen-minute mark following a beautiful cross from the left by Facchetti, connecting with an unmarked run into the box. Peiro struck the ball on the volley, leaving no chance for Cantagallo to save.
SPAL forced to play on counter-attack majority of the match, as Herrera's side kept the ball away from the visitors for majority of the first half. Despite creating number of chances, SPAL went into the half-time, down by a goal. Their consistent game plan paid off early in second half as Enrico Muzzio scored the equalizing goal two minutes into the second half.
Playing against league leaders away, SPAL were comfortable to play the game out as a tie and go home with a point, knowing how difficult a win would be at San Siro. SPAL defended with all men behind the ball, forcing Inter to commit everyone forward to look for the winning goal. It came at sixty-six-minute mark following a corner kick.
Peiro's magical start continued as he leaped up high and headed home a glancing header to far right post. SPAL struggled to equalize again and Inter walked away with three points to stay ahead of Bologna and Napoli in the Scudetto race.