Inter Owned Striker Gabigol: "I'm A Different Player Now Thanks To Flamengo Coach Jorge Jesus"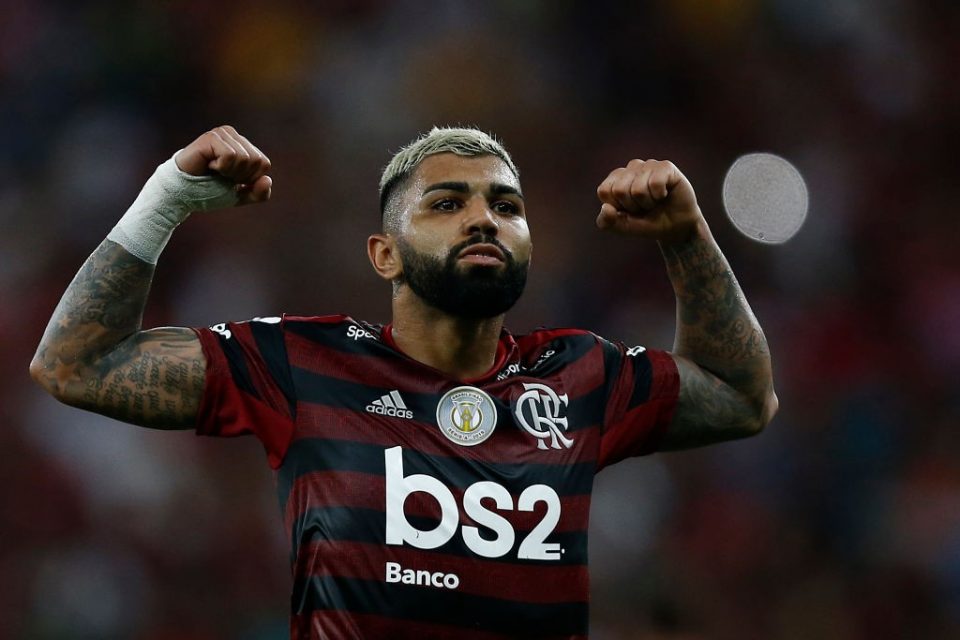 Inter owned striker Gabriel 'Gabigol' Barbosa praised his manager at Flamengo, Jorge Jesus, who helped revitalise the player's career in an interview in an interview in yesterday's paper edition of the Portuguese newspaper A Bola.
"Jesus is one of the best coaches I've ever worked with. I have worked with great names who have helped me a lot in shaping my career, as an athlete, as a person. But I think he reinvented me."
"Now I'm a different player, technically, physically and tactically. Jesus gave me a different view of everything. I'm so grateful to him, he really changed my life."
The 23-year-old Brazilian striker continued in his praise.
"I'm glad that he's been with me for some time now. But I don't regret the choices I've made, because I've made them consciously, together with my family. As I said in the past, some things have not gone as I wanted in recent years, but I never gave up, I never bowed my head, because I knew that the turning point would come."
"Jesus had a lot of confidence, he made it clear that he believed in my potential. We always talk, from the first day we met. This has been fundamental for my growth and also for that of all the players in our squad."