Marco Verratti: "I Was Expecting What Inter Have Done, Conte Is Demanding"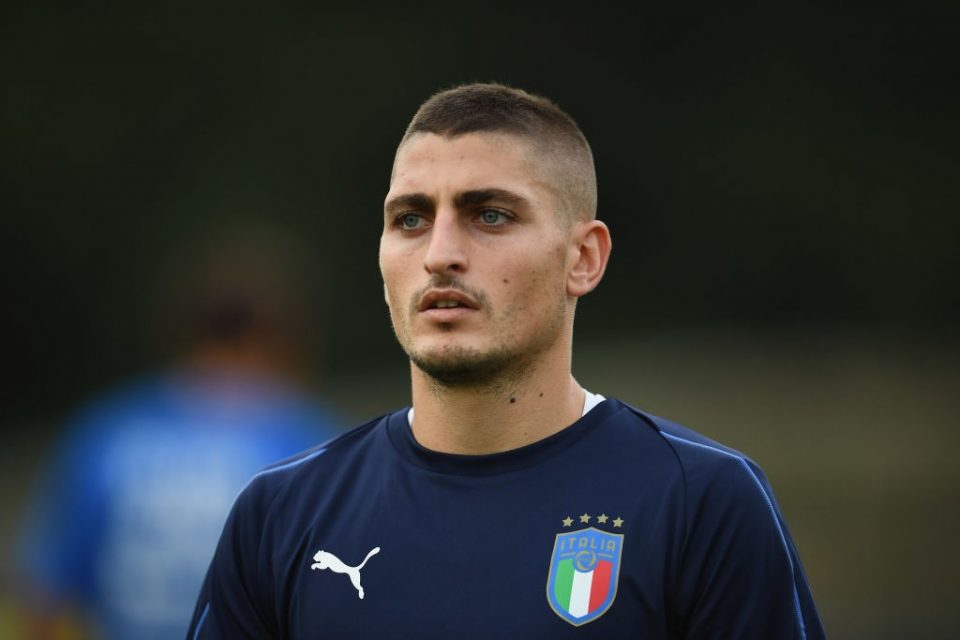 Paris Saint Germain and Italy midfielder Marco Verratti has sang the praises of teammate Mauro Icardi, who is on loan from Inter.
"Icardi is someone who has scored more than a hundred goals in Serie A. He was Inter's leader from a young age even in difficult times. He is certainly a great help to us and he immediately integrated well," Verratti remarked in an interview with Milanese newspaper Gazzetta dello Sport.
The former Pescara midfielder then spoke on Inter's performances this season.
"I was expecting it. I know what Antonio Conte is like. He is demanding. I was surprised by how Sensi has done, it is a player to see him play. Barella is someone who always wants to give everything and he will go a long way in football."
The 27-year-old also spoke on the issue of racism.
"I am ashamed when I am asked about racism. idiots unfortunately exist everywhere. I don't understand the meaning for it, we are almost in 2020! France is a multicultural country and a great nation. We put the racists in jail, there is technology there to identify and punish them."