Player Ratings Inter 1 – 2 Barcelona: Nerazzurri Knocked Out Of The Champions League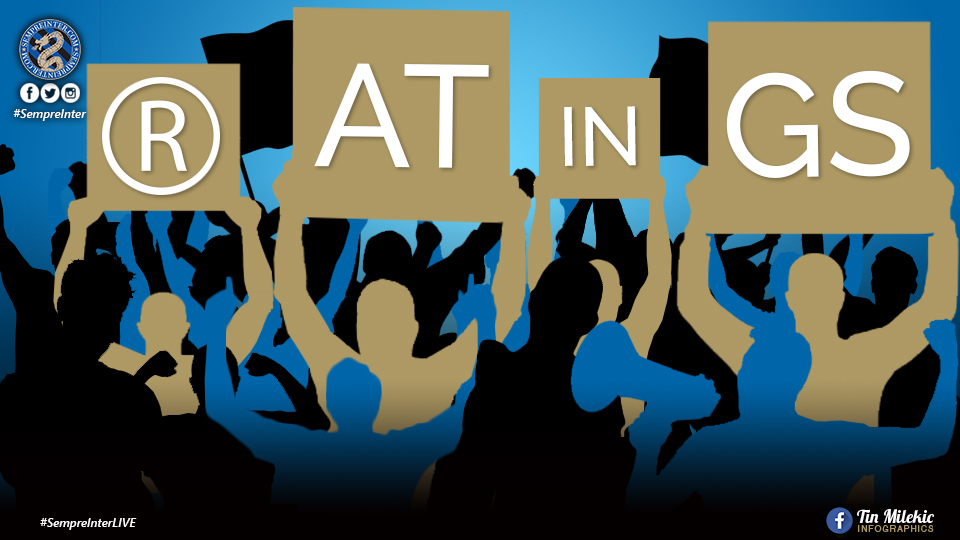 Inter needed to beat Barcelona to control their Champions League destiny, but lucky break for Perez off of Godin put them back after a decent start.
Lautaro had one of his best nights as he took on Barca singlehandedly before setting up his partner in crime for an equalizer. Inter created a decent number of chances but weren't able to convert them in the second half. Barcelona brought some quality off the bench to gut punch any Nerazzurri hopes.
Samir Handanovic – 6: One save in the first half apart from the goal. A bit busier in the second half but did his job well. Faultless on both goals and exposed towards the end.
Diego Godin – 6.5: Unlucky on the goal Inter conceded. If that hits Vidal it would be offside. Continued his good form and always looked a step ahead of the opponents.
Stefan de Vrij – 6.5: Grit and determination from Stefan who is probably the most underrated defender in the world, however still not enough to stop Barcelona.
Milan Skriniar – 7: Skriniar played at a very, very high level. His tackles were not risking any fouls or pressure and yet he won the ball easily when he wanted to.
Danilo D'Ambrosio – 6: As usual the defending was good and his flank was covered for most of the game. Crossing, not so much. Taken off as Conte went all out attack.
Borja Valero – 6: Made a couple of mishit/misplaced passes, especially the one to Rakitic. Woke up towards the end of the first half and played very well then on.
Brozovic – 6.5: Controlled the midfield and had a lot of the ball. Always looked to draw players to him to create space for his team-mates. Ran out of fuel at the end.
Vecino – 6.5: His shooting in the first half left a lot to be desired but bombed forward and got to the right positions throughout the game. Won a few 50-50's.
Cristiano Biraghi – 5.5: Great running up and down the flank, had a decent shot that was well saved. Crossing was poor all night as he got only one to a team-mate.
Lautaro Martinez – 7: Probably one of Lautaro's best games in an Inter shirt. Took on 2-3 defenders with ease, held up the play when it was needed. Great assist.
Romelu Lukaku – 6.5: Involved from the start till the end. Makes runs and uses his physicality well. Superbly taken goal but will rue the fact that he wasn't more clinical.
Valentino Lazaro – 5: Conte wanted some power and pace. Lazaro froze under pressure and failed to produce anything of note. His European nights have been poor.
Matteo Politano – N/A: One good run but his team-mates couldn't find him in good positions. Looked like he hasn't played for a while. Maybe time for change of scenery?
Sebastiano Esposito – N/A: Sebastiano was thrown on more in hope. Ran for his 10 minutes or so but only managed to make a cross that Politano failed to control at the far post.
Antonio Conte – 5: Conte had a good game plan but for the seconnd game running his reliable attackers didn't take their chances. Inter created more chances than Barca.
Bjorn Kuipers – 7: Great refereeing in the first half and anyone could hardly disagree with his decisions. Never lost control. Just the one mistake on Lautaro in the second.
Inter – 5: The team started well, however once behind they looked deflated. In the second half, Inter were wasteful. When Fati scored they knew it was over.
Agree? Disagree?
Let us know in the comments below or hit us up on Twitter and Facebook.