Milan City Council Presented With 2 Redevelopment Projects For Inter & AC Milan's San Siro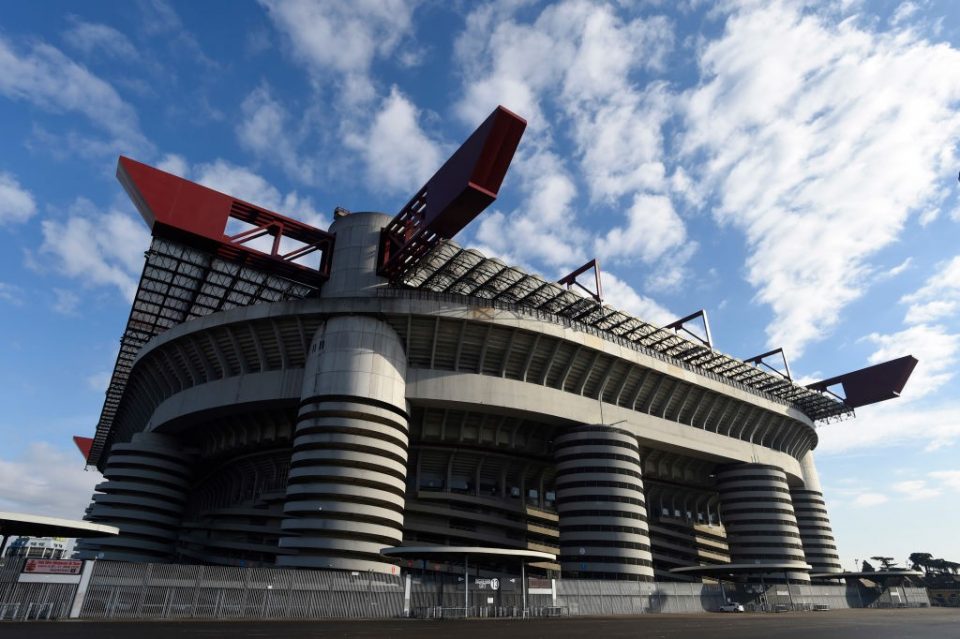 Architects presented two projects that would enable San Siro to be renovated to the Milan city council today according to a report from Calcio e Finanza.
Inter and AC Milan have already presented plans to build a new state-of-the-art stadium which included the demolition of San Siro however the Milan city council wish to save the historic stadium.
The first project for a renovated San Siro comes from architect Jacopo Mascheroni. The redevelopment would take between 24 and 36 months and come at a cost of €250 million. Mascheroni's masterplan foresees the removal of the current third tier and the lowering of the current playing service which would enable a tier at pitch level.
This tier would be for VIPs and would have a capacity of approximately 3000 which would take premium seating numbers at San Siro up to 9500. The total capacity of the stadium would be 61,700.
The second project comes from Riccardo Aceti. His project would also see the third tier removed in its current state and it would also take the same time to carry out but would only cost €100 million instead. The third tier would become a panoramic gallery.
In both cases, the teams would be able to continue playing in San Siro whilst the work was carried out.