Fugazzotto: "I Apologise For Painting Monkeys For Serie A Anti-Racism Campaign, It's Been A Misunderstanding"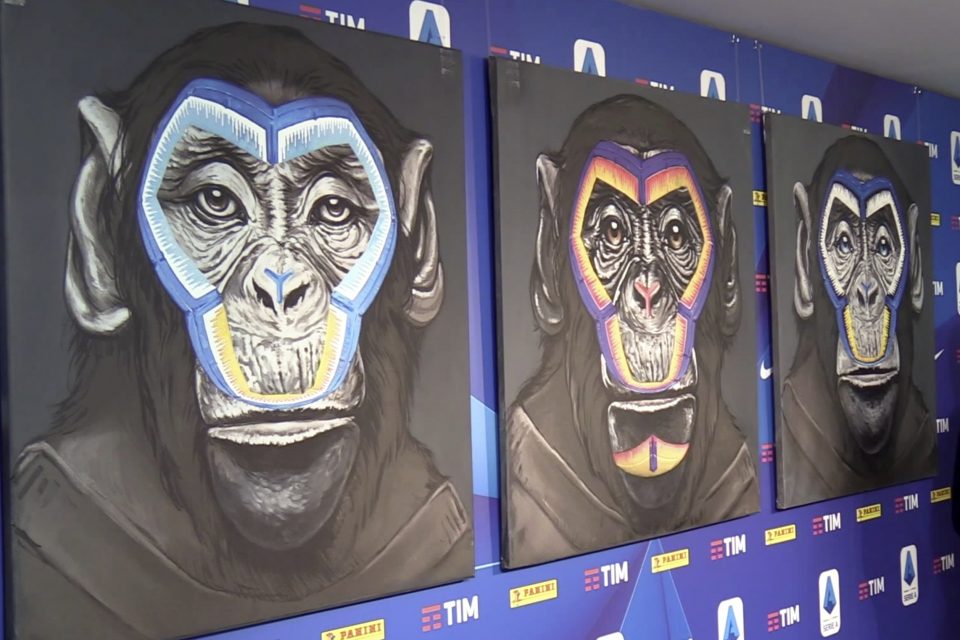 Simone Fugazzotto, the artist behind Serie A's latest anti-racism campaign, has apologised for his work which has caused a lot of controversy due to his decision to use monkeys.
"I believe that everyone we wanted to help with this campaign deserve an apology. We have made them angry with what has been a misunderstanding," he told Roman newspaper La Repubblica.
"We wanted it to be serious and hard hitting. I often go to stadiums and have witnessed this mess and when I was offered the chance to do this, I decided to make everyone monkeys. The initial idea was to make it clear that 'we are all monkeys.'"
Fugazzotto, who is an Inter fan, then shared his disappointment about Romelu Lukaku being victim of racist abuse this season and reportedly not reacting well to this campaign.
"I was outraged when they insulted my brother Romelu, who is even more of brother because he plays for Inter, who are my team. I am sorry that he did not understand the message, which is totally against racism."