Sneijder: "Many Of My Former Inter Teammates Will Participate In My Farewell Match"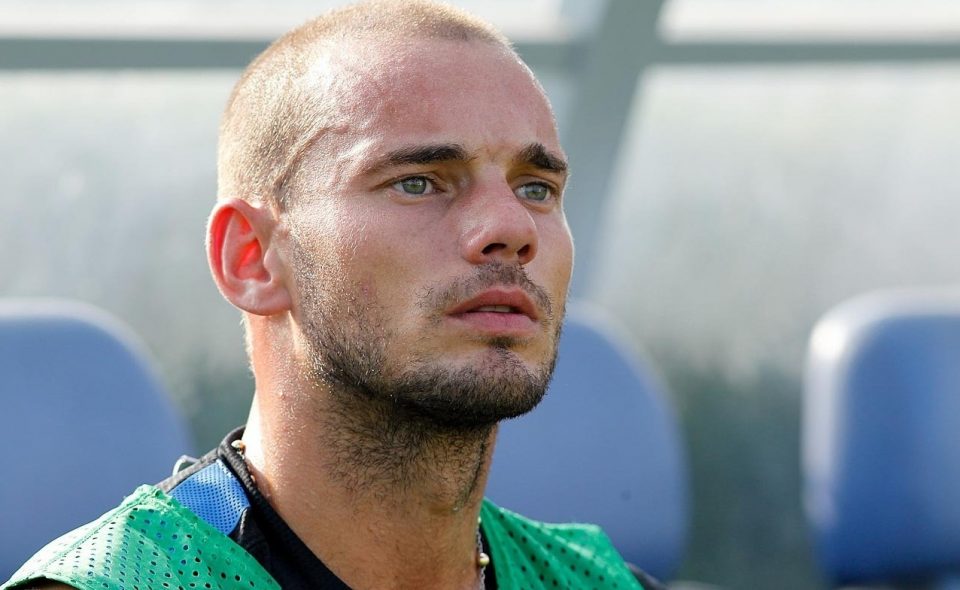 Wesley Sneijder has confirmed that several of his former Inter teammates with celebrate in a match that will celebrate his career next Summer.
"I said goodbye to the national team during the Netherlands-Peru match and in June I ended a career that I am so proud of," he began an interview with Dutch newspaper Telegraaf.
"During your career goes so fast and only now do I realise what my teammate and I achieved both with Holland and at club level. I am still loved by many fans of Ajax, Real Madrid, Inter and Galatsaray.
"The fact that so many of my former teammates immediately promised to participate is nice for me. Julio Cesar, Javier Zanetti, Samuel Eto'o, Cristian Chivu, Marco Materazzi, Dejan Stankovic, Esteban Cambiasso and Diego Milito will all participate."
He then went on to share his delight that Bert van Marwijk and Jose Mourinho have agreed to coach the two sides that will take to the pitch.
"I'm proud that Bert van Marwijk and José Mourinho want to manage the teams on that day. We played a fantastic World Cup with Bert and in South Africa I was perhaps in my best shape ever. The bond with Van Marwijk is very special.
"It is just like the bond I have with Mourinho. He is the best manager in the world. He always likes to see old acquaintances. We still have an Inter group on WhatsApp and we all talk a lot."
He concluded: "In the new year I will train hard for my farewell match. I want to be in excellent shape at kick-off. I have to, because José is demanding and he will put me on the bench [laughs]."