Preview – Napoli Vs Inter – A Healthy Nerazzurri Squad Start New Year With A Difficult Challenge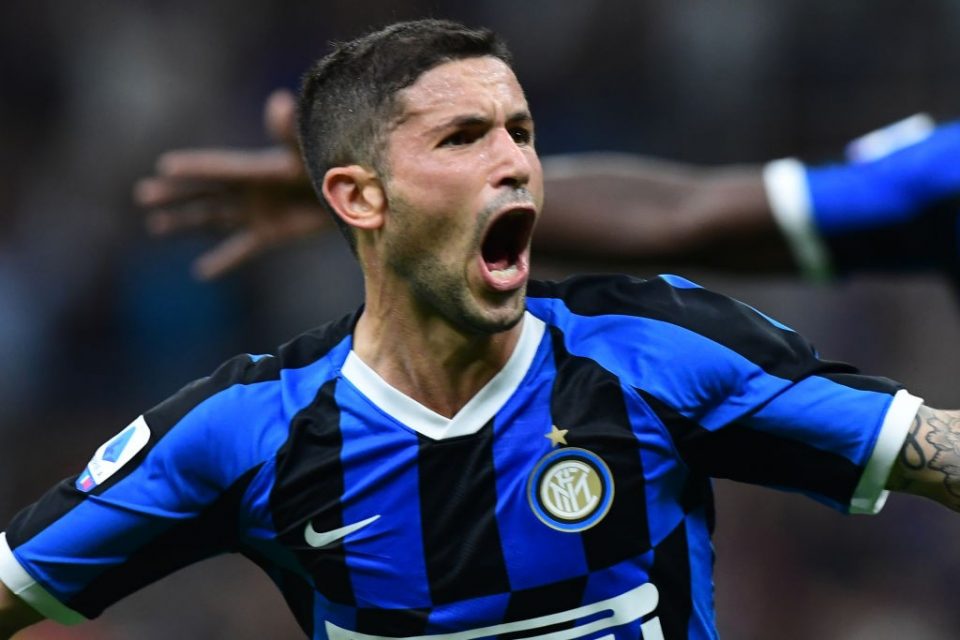 The New Year begins with a tough match away at the dreaded San Paolo stadium in Naples, however, with a revitalized squad, Antonio Conte will look to restart a winning run. Match tomorrow Monday at 20:45 CET.
Gennaro Gattuso's start at Napoli has literally been as good as a coin toss. An extremely disappointing debut home loss to Parma was followed by a much needed away win against Sassuolo. The fiery manager will have utilized the winter break to rally his troops and rile them up, in an attempt to impart his famous fiery demeanor onto them.
A large part of the criticism Carlo Ancelotti faced at the end of his tenure was to do with losing the dressing room and not having the players play for him or for any common objective. Gattuso on the other hand, while lacking in tactical nous and experience, is famous for his ability to get his squads going and having his players maximize their physical output through the match.
There can be no doubting the quality on the Napoli roster, however, the question remains as to whether their best players still believe in the project, regardless of who the manager is, and are able to put their best form forward for the team. With heavy transfer speculation following at least five or six of their best eleven, will the team be the same indomitable Napoli or will Gattuso have to limp to the summer mercato before he can relaunch his own project.
Inter on the other hand are very happy to be back. Barring a short-term injury picked up by Danilo D'Ambrosio, Anotnio Conte has a fully healthy squad to chose from for the first time in what seems to be years and years. There will be no surprises in neither tactics nor attitude when the Nerazzurri step onto the pitch.
Until any new arrivals come into the squad during the winter mercato, Conte's best eleven is by now an open book. He will ensure that he goes for Napoli's jugular, knowing fully well that there can be no better time to take home the points from Naples than now.
The return of Stefano Sensi will relieve some pressure from both Lautaro Martinez and Romelu Lukaku. Inter's in-form attacking pair have been sensational, but in the absence of a real attacking midfield threat, opposing defenses have had little to focus on but the pair. Sesni's return will give opponents something more to think about, hopefully letting in one of the pair through the back door.
This match comes at a pivotal point in both teams' seasons, if Inter do manage to win, they will add plenty of value to their label as genuine title contenders. Napoli will need the win in order to put a cap on their torrid end-of-year run and start the new year on a brand new page. A potentially sensational match awaits us.
Team News
The winter break has been a great boon to Conte and his squad. High profile returnees Stefano Sensi, Nicolo Barella and Kwadwo Asamoah are all expected to make the squad traveling to Naples, with both Sensi and Asamoah standing a good chance to start the match. Danilo D'Ambrosio picked up a knock during the break and will miss out on the match.
Probable line-up (3-5-2): Handanovic (C); Godin, De Vrij, Skriniar; Candreva, Vecino, Brozovic, Sensi, Asamoah; Lautaro, Lukaku.
Stats
Last Season: Napoli 4-1 Inter.
Last 10 Head to Head: Napoli have a small edge over Inter in the direct head to head matches, with four wins for the hosts to Inter's two wins in the league.
However, and possibly even more importantly, is the ominous fact that Inter have not beaten Napoli away in the league since October of 1997.
Keep an Eye on
Stefano Sensi: The midfield metronome has been mostly out of the squad for the best part of three months now and his return to the starting eleven will be a sight for sore eyes for most Interisti. The difference in quality in the Inter midfield during Sensi and Barella's absence has been striking and the the pair's recovery can mean the world for Inter's season and the final stretch. Sensi provides a vital link between the different lines and a mobile threat going forward. His constant presence and availability as a mobile reference point frees up both Marcelo Brozovic in the midfield and his attacking duo, allowing Inter to express themselves much more effectively in attack.
Officials
Referee: Daniele Doveri.
Assistants: Passeri and Del Giovane.
Fourth Official: Fabbri.
VAR Assistants: Calvaresi and Giallatini.
Prediction & Concluding Remarks
Prediction & scorers: Napoli 1-2 Inter with Lukaku and Sensi to score for the visitors.
Concluding remarks:
A bold prediction; knowing Inter's record at the San Paolo and Inter's stuttering end to the year, one must be very optimistic in imagining the Nerazzurri taking home all three points.
However, considering that Inter's end of year problems have been mostly related to injury and fatigue and that Gattuso's start with the Partenopei has been anything but spectacular, there can exist a very plausible scenario where the Nerazzuri can finally break the cure of the San Paolo. Conte will have his squad revitalized and re-energized and without the need to focus on the Champions League, it will be all in for the Campionato.