Irrati Set For Punishment Following Error During Inter-Atalanta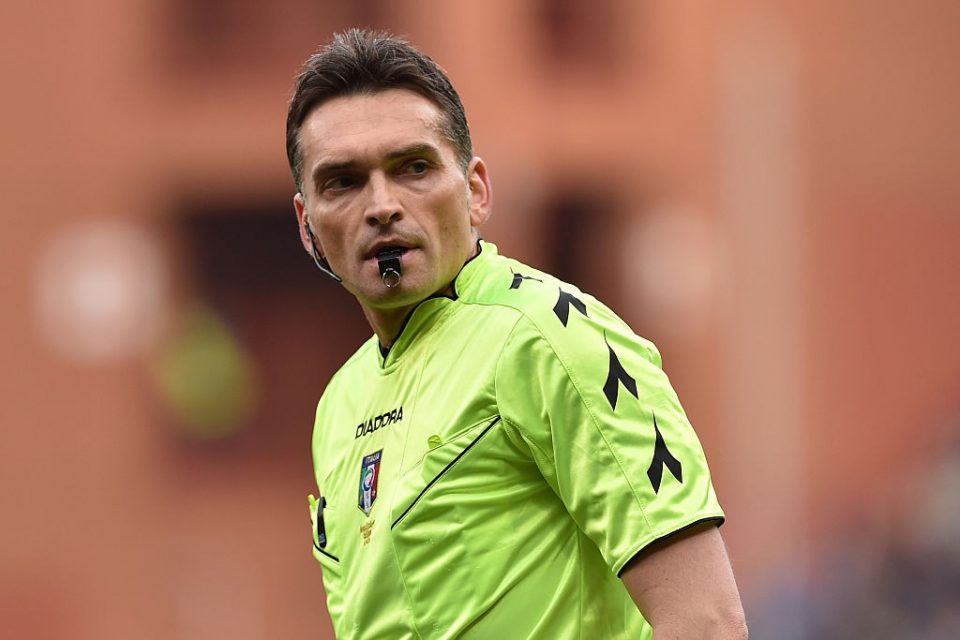 Massimiliano Irrati is set to be punished for failing to alert referee Gianluca Rocchi of a potentially game-changing incident during Saturday's 1-1 draw between Inter and Atalanta according to a report in today's print edition of Gazzetta dello Sport.
Irrati was in charge of VAR at San Siro but failed to tell Rocchi of Lautaro Martinez grabbing Rafa Toloi's ankle on the 39th minute.
As Lautaro Martinez fell to the ground he reached out and grabbed the defender's ankle. Irrati should have told Rocchi to go to the monitor to review what had happened but failed to do so. Had he done so, in all likelihood, Atalanta would have been handed a penalty and Lautaro a red card.
As per the Milan based newspaper's report, Irrati is unlikely to be assigned for any match official roles for at least the next round of fixtures.
Rocchi will meanwhile not be penalised for missing it as he should have been told by VAR.