#NerazzurriClassics – When Roberto Boninsegna Led Inter To A Win Over Gigi Riva's Cagliari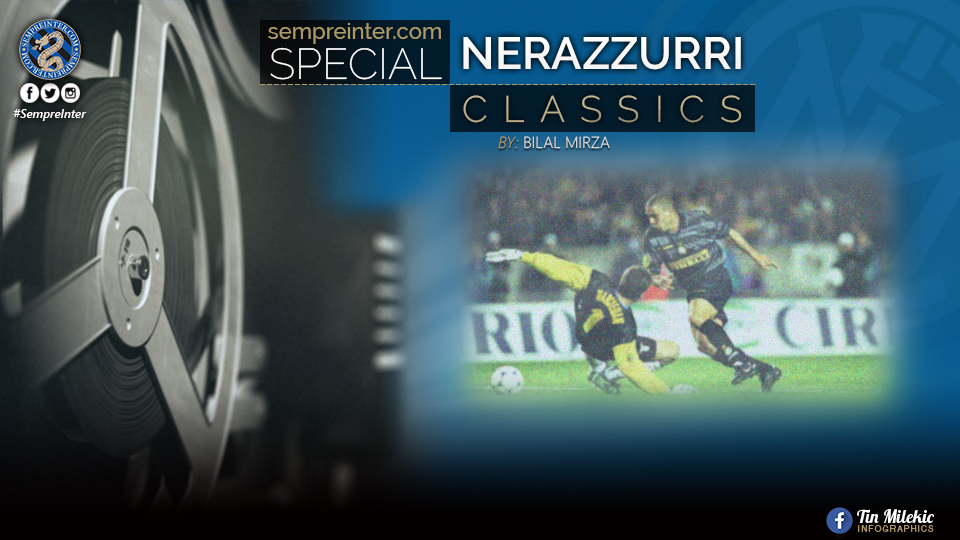 Under the stewardship of Helenio Herrera, Inter rose to dominance during the 1960s, winning three league titles in the process while also winning consecutive champion's league titles between 1963-65.
As Herrera left his post at the end of 1967-68 season, he was replaced by Manilo Scopigno, who has been Cagliari manager since their promotion to the Seria A. Under Scopigno, Cagliari had established themselves as one of the strongest teams in the league.
However, without leading Inter in any official games, Scopigno rejoined Cagliari as manager in a bizarre turn of events and as the 1969-70 Serie A season began, Inter was led by Paraguayan manager Heriberto Herrera, no relation to Helenio.
In the 1960's, the rise of Cagliari from an underachieving Serie C side to becoming a thriving Serie A side towards the end of the decade was a remarkable story. Under the leadership of new president Enrico Rocca and the management of Manilo Scopigno, Cagliari had made several shrewd moves on the transfer market, investing in young upcoming stars such as Luigi Riva, and established players such as Pierluigi Cera, Nene, Ricciotti Greatti, to develop the core of the team that eventually lead them to winning the Scudetto in the 1969-70 season.
During the 1969-70 Serie A season, league leaders Cagliari traveled to San Siro for their round twenty-one match against a Nerazzurri side that was sitting fifth in the league standings. Having lost only one match all season, the away side were heavy favorites while Inter were trying to catch-up to their perennial rivals AC Milan and Juventus in the standings. With only ten games remaining in the campaign, neither side had any room to drop points.
Starting the match for Inter were Lido Vieri, Giancarlo Cella, Tarcisio Burgnich, Giacinto Facchetti, Mario Corso, Spartaco Landini, Mario Bertini, Luis Suarez, Alberto Reif, Sandro Mazzola and leading goal scorer and former Cagliari man, Roberto Boninsegna.
For the league leading visitors Cagliari, starting the match were Enrico Albertosi, Mario Martiradonna, Giulio Zignoli, Comunardo Niccolai, Pierluigi Cera, Ricciotti Greatti, Mario Brugnera, Nene, Sergio Gori, Angelo Domenghini and league top goalscorer Luigi Riva.
The home side got off to a rough start, loosing starter Spartaco Landini to injury inside first ten minutes of the match and was replaced by Gianfranco Bedin. Scopigno's side took control of the possession earlier on and focused on building up their attack through the middle with quick passing sequences and well-timed runs inside the penalty box to create spaces for Luigi Riva.
Cagliari's quick movement around the box was causing problems for Nerazzurri earlier on who countered that by playing physical and counter-attacking style of football. Inter center-backs were focused on winning the ball back deep in their own half and shifting the ball quickly to the attacking wingers to catch opposition out of position on fast break counter-attacks.
While Cagliari's tactics were causing problems on the defense for Inter, their lack of accuracy on offense, resulted in the league leaders being wasteful in attack, mistimed runs to overhit final passes prevented them in capitalizing on the scoring opportunities.
In defense, Albertosi was in fine form and was making his presence felt in defense by stifling all Nerazzurri scoring opportunities. As the game headed towards half-time, the roles on both sides seemed to have flipped. Inter retained possession while Cagliari were reduced to strictly playing on the counter.
In the second half of the game Albertosi's brilliant goal-keeping was starting to pile on frustration for Nerazzurri attackers who were consistently able to create scoring opportunities through Cagliari defenses. On the flip side, Cagliari were unable to impose themselves in attack while continuing to be wasteful due to lack of accuracy.
The game seemed heading towards a 0-0 stalemate until eighty-fourth minute mark when Facchetti was fouled at the edge of the box. Boninsegna took a powerful free-kick, finally getting it past Albertosi to put Inter ahead by a goal with only six minutes left in the match. The game ended with Inter walking away with the crucial three points and clawing back into the Scudetto race.