Udinese Goalkeeper Juan Musso: "Inter Captain Samir Handanovic Is The Strongest Goalkeeper In The League"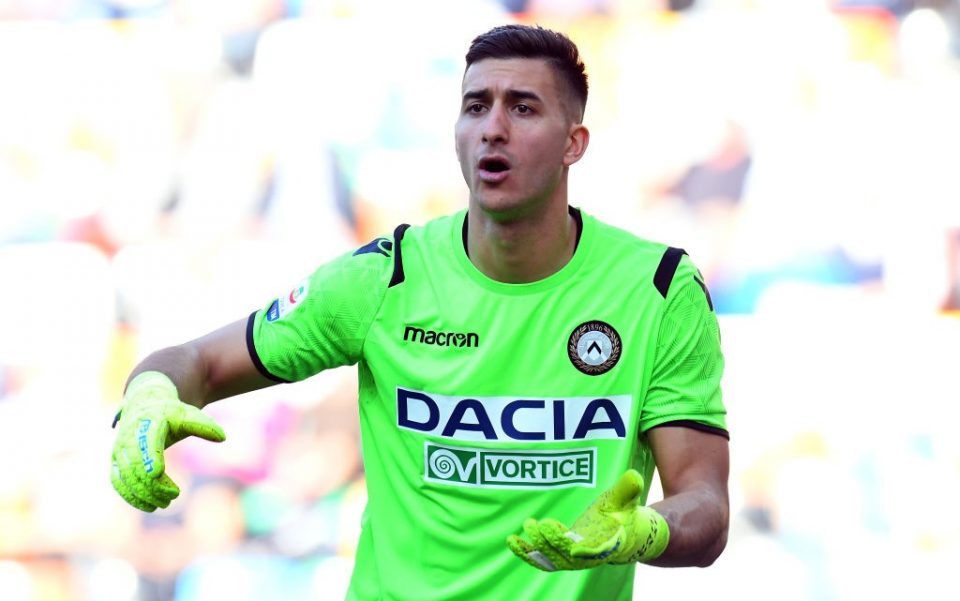 Udinese goalkeeper Juan Musso spoke about Inter and the league clash against the Nerazzurri tomorrow in an interview in today's print edition of the Italian magazine Sportweek.
"It's a pity. With Lautaro I started my career in Racing. We arrived in Italy together, two years ago, and we still haven't been able to see each other off the pitch. But we'll talk on WhatsApp and see each other on the national team."
The 25-year-old Argentinian goalkeeper then spoke about whether he expected Lautaro to explode in Italy.
"Yeah. He's always focused. He brings out the best in any situation. He came to Racing when he was 17 and you could see how good he was. He's got the mentality of the big players."
Musso touched on the Nerazzurri striker's strongest attributes.
"He's a complete striker. He's always got effective ball control. Shoulders to the goal, he can turn around. He shoots well from any position."
The Udinese shot stopper also discussed Inter's other striker, Romelu Lukaku.
"Physically devastating. He's got a nice left foot. He's smart. In the last few yards, he always makes the right decision. With Lautaro, they make a great pair."
Musso also highlighted Inter captain Samir Handanovic as the strongest goalkeeper in the league.
"Handanovic is the strongest. I like him for his calmness, and he's improved a lot with his feet."
Finally, Musso talked about his top three goalkeepers in the world.
"Oblak of Atletico Madrid. Then Ter Stegen of Barcelona. And Handanovic, again."
Juan Musso, who is contracted to Udinese until 2023, has made 22 appearances across all competitions for a total of 1980 minutes so far this season. In that time, he's kept seven clean sheets and conceded 34 goals. The player has been highlighted as one of the strongest players in the Friulian club's squad and some have suggested he could be the long-term replacement of the aging Handanovic.