Scaloni: "I Hope Inter's Lautaro Continues Like This, Icardi? The Doors Are Open For Everyone"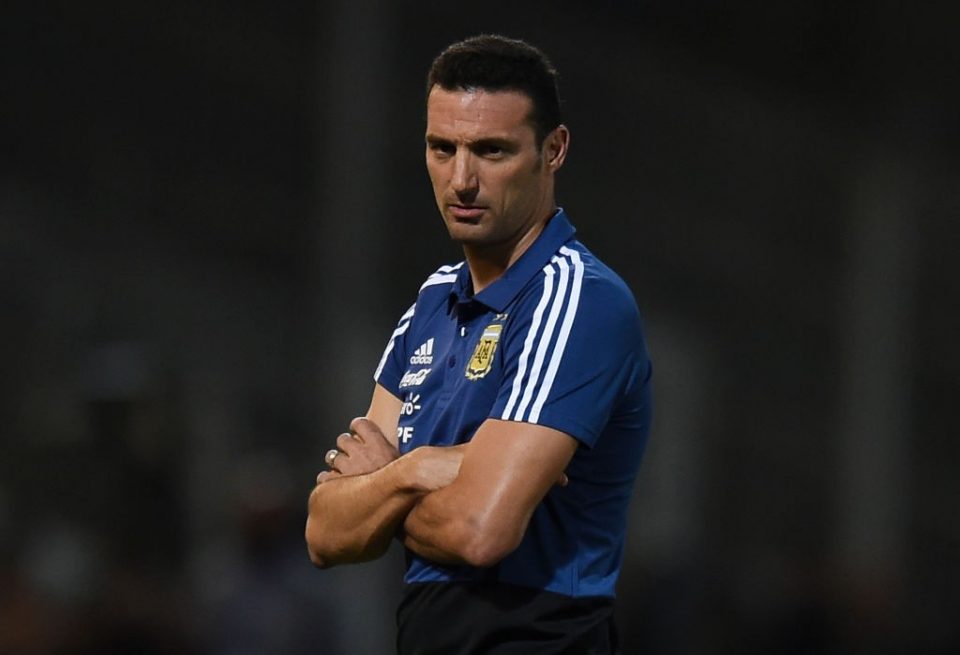 In an interview with Gazzetta dello Sport, Argentina manager Lionel Scaloni has admitted he is supporting Lazio in the Serie A title race but is also rooting for Inter striker Lautaro Martinez.
"My heart beats for Lazio because I was there for several years, but professionally I also cheer for Lautaro, who is an important player in my team," he said in the interview which appeared in today's print edition.
He then spoke on the enthralling Serie A title race between Juventus, Inter and Lazio and revealed who he thinks will win it.
"I think that if Juve play as they should they will win the title Although it is clear, the pressure is strong and Juve have won for a long time so the risk of having their focus elsewhere is there. All these things can represent an advantage for Inter and Lazio but I repeat, if Juve do what they have to do, in the end they will win again.
Scaloni proceeded to sing the praises of Lautaro Martinez and discussed whether he thinks he has what it takes to do well for the national team, something several other top strikers at club level have failed to do.
"He is one of the best attackers around at the moment, he is in a great team that will hardly let him go and he is on the radar of many great European clubs. I hope he continues like this, for us it is a blessing.
"Argentina has always had great strikers. The problem is that they many of the world class players did not find it easy in the national team, there has always been a lot of pressure in the national team. It seems to me however that Lautaro has sufficient talent to do well individually and with the national team."
Next, Scaloni discussed the recent rumours in the media that Barcelona superstar Lionel Messi could be set to leave the Blaugrana club due to a certain clause in his contract.
The multi-time world player of the year has drawn links to many top clubs including Inter but Scaloni has admitted he finds it hard to see Messi playing anywhere else to Barcelona.
"It seems to me that it is only speculation but I don't believe it. I don't talk about these things with him, I only hope he is happy, but I struggle to see him elsewhere."
In conclusion Scaloni was asked about Mauro Icardi and a possible recall to the national team given the form he has shown for reigning French champions Paris Saint Germain whilst out on loan at them from Inter.
"We have always followed him and continue to do so. We called him the first year, then he had his problems and we stopped calling him. Now our group is formed, however the doors are open for everyone."