Inter Coach Antonio Conte Could Look To Deploy Youngster Edoardo Vergani Against Ludogorets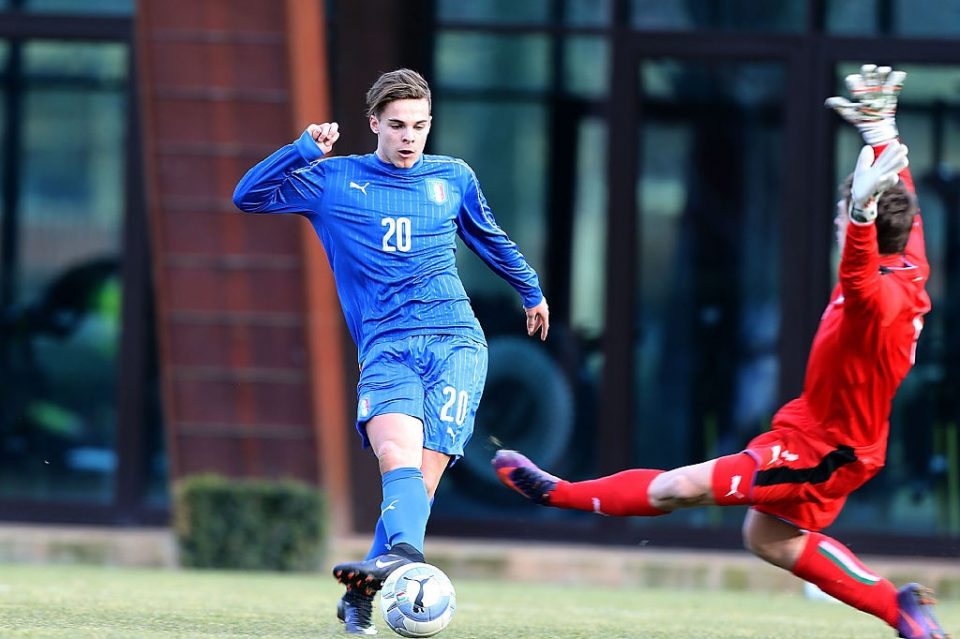 Inter coach Antonio Conte is already thinking ahead of the Nerazzurri's Europa League clash against Ludogorets next week, following on from the postponement of Inter's league game against Sampdoria tonight, according to a report from today's paper edition of the Turin based newspaper Tuttosport.
The report details how the 50-year-old Italian coach is considering who will play alongside on loan Chilean forward Alexis Sanchez up front. Argentine forward Lautaro Martinez is suspended and Italian teenager Sebastiano Esposito is injured, so Conte has limited options in the department, especially since the departure of Italian forward Matteo Politano.
Romelu Lukaku could be rested ahead of the Nerazzurri's vital Derby d'Italia against Juventus that is taking place next weekend, the report highlights. Whilst Conte could choose to deploy the 26-year-old former Manchester United striker for a while in next week's game, he may choose to start 19-year-old Italian striker Edoardo Vergani, who is part of the Nerazzurri's Primavera squad. He has been a part of one match day squad so far this season for the first time, the Nerazzurri's game against Hellas Verona in November.