Roberto Carlos: "I Owe A Lot To Inter, I Wouldn't Have Become The Footballer I Did Without Them"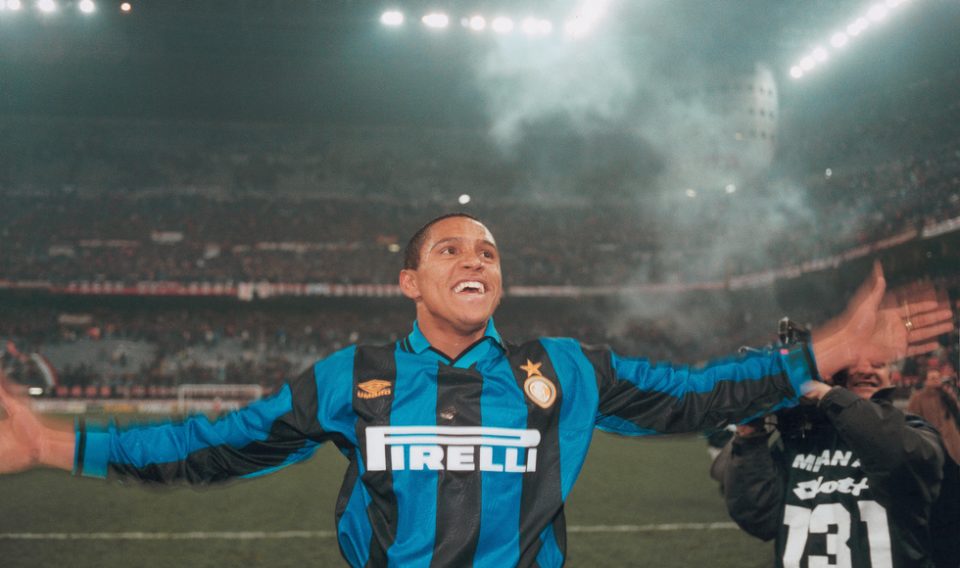 Former Inter full back Roberto Carlos discussed his experiences with Inter in an interview in today's paper edition of the Naples based newspaper Il Mattino.
"I owe a lot to Inter. If it hadn't been for that experience in Italy, I might never have become the footballer that everyone has known."
The 46-year-old Brazilian then spoke about the San Siro and the club's training facilities.
"I remember perfectly the atmosphere of the San Siro, the training at Pinetina and then the empathy with the people, it was all beautiful."
Roberto Carlos spent one season with Inter in the 1995/96 season, joining from Brazilian side Palmeiras. His season with the Nerazzurri was his first in Europe, before he left to join Spanish giants Real Madrid, where he spent the next 11 years and won 13 trophies.
The 46-year-old Brazilian made 34 appearances for the Milanese club in his one season there, scoring seven goals in the process. He impressed throughout the whole season, despite failing to win a trophy with the Nerazzurri.
With Real Madrid, Roberto Carlos made 527 appearances across all competitions, scoring 69 goals and providing 88 assists in that time. He also won the World Cup with Brazil in 2002, and scored his famous free kick against France in 1997 whilst a Los Blancos player.